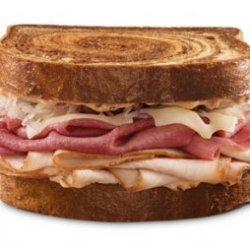 Reuben
---
New York, NY
MEMBER SINCE December 13, 2015
Recent Activity
The play where Clooney went in and destroyed Vincent Smith
The numbers will include returning production for another few weeks, so I wouldn't expect us to rise too much. Losing Haskins is a big drag on that category. It gets phased out once there's enough data on the current season, though.
I'm more focused on the DB who keeps diving into the ground 10 yards behind the ballcarrier.
+1 to instant espresso. Fish sauce would be my other recommendation. It enhances the other flavors and adds some nice umami.
Great thread, OP. Chili is all about layering flavors as you go, and I'm always on the lookout for new ideas.
Can we list some other players who've had injuries and ask why they're not seeing the field?
When you don't want to die, but your stance is too cool to break.
Curious to know what's behind these answers:
The report says he was "dismissed," so I would wait for more details to come out. It could also be a Noah Spence kind of situation, where the infraction is minor, but the player gets kicked out for a repeat offense.
The QBs targeted Gill a lot in the spring game, so I doubt they would take him away from the receiver room altogether. Would be interested to see them use some of the concepts they used with Samuel, though.
Smith really turned it on at the end of last year. Huge to have him back.
"don't ever give me shit for watching the bachelor again".
Possibly the most devastating burn I've ever read on this site.
When Carlos Hyde was at OSU, he would always tweet, "All credit goes to God and my O line," after games. I'm not gonna argue with Carlos.
I'll hold my excitement until the Crystal Balls start rolling in.
Top football programs make a lot of money, but they also benefit from being attached to schools with regional roots and alumni bases. If LSU were just a semi-pro team from Baton Rouge, they wouldn't be filling Death Valley every Saturday. Just ask the AAF.
Imagine being able to evaluate senior tape before making a final decision on a prospect. I'm sure Coach Day would kill for that ability!
Elite recruits are dime a dozen, but how many can say they were the "nicest" player in their class?
Are we sleeping on Michigan State (the week after Nebraska) as an upset pick? They're not the team they were in 2015, but I'm not thrilled about combining the letdown effect with a coach who likes turning games into defensive slogs.
Good point. You really have to question his decision making, with a choice like that.
Recruits don't need any help not choosing UM.
How about this: A cow doesn't concern itself with the opinions of a nervous bird.
"A lion doesn't concern himself with the opinions of sheep."
Meyer was good at assembling initial staffs. The trouble came when he had to replace a hotshot coordinator who left. (Mullen at Florida, Herman at OSU.)
Because the correct answer is Michigan, and too many of the comments didn't answer that.