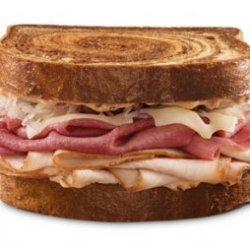 Reuben
---
New York, NY
MEMBER SINCE December 13, 2015
Recent Activity
Didn't Terry McLaurin intern at Nike? Part of the school's agreement with them includes internships for athletes.
There's some real Star Wars Kid energy going on in that video
Tired: "I'm stepping down to spend more time with my family."
Inspired: "I'm leaving my $800k/yr coaching gig to play drums in a cover band."
I hear it's harder to get a concussion in zero gravity. This is the evolution our sport needs.
When the restaurants reopen, Coombs owes Hartline and Alford a VERY nice dinner.
Pretty sure it's not too early to make that prediction.
I keep getting Riverdance ads. Not sure which one's worse.
If only we had an elite position coach teaching him technique...
Love seeing these clips of WRs practicing the techniques that led to highlight plays.
Now if only we could get the same for Larry Johnson's room. [eyeball emoji]
It depends... Is he planning to take online classes?
I'd rather have the gift that keeps on Gibbs-ing.
Vols fans are certain they're going to get everyone. (I can see why they feel that way on this one, though.)
Jaxon has been arguably the most polished and next level ready (Fleming may have something to say about that, though).
WhyNotBoth.gif
"When there are four people in front of me in the Chipotle line"
So, do we like Randy Wade again? There was some ridiculous shade being thrown his way on this board.
Wade's decision and the DC hire are the biggest stories facing the Buckeyes this month (at least as of now). It's not crazy for LR and The Athletic's beat reporters to cover it, even if Wade ends up declaring.
Personally, I think TheGame's version is an improvement.
So Herman's best recruiter is gone, and his replacement is a guy rumored to lack the recruiting chops needed for OSU? Sounds like another '17 Texas haul is in store for the Buckeyes.
I'm glad that person was wrong about the WR class.
Where is the "Coombs doesn't want to recruit" narrative coming from? The dude seemed to love doing it while he was here. #plantingflagsallovertheunitedstatesofamerica
Dropped from #1 to #2
Vegas favoring Clemson
Dobbins snubbed for national awards
Okudah snubbed for the Thorpe
National pundits all picking Clemson
This is starting to feel like the buildup to Bama in 2014. Next thing you know, they'll be saying JK is the 3rd best RB in the Fiesta Bowl.
The way his mom laughed when the reporter said he worked for TMZ... Not sure I could recover from that burn.
Greg McElroy felt that way because he wasn't any good.
This feels a lot like the buildup to Bama in '14. A LOT.
By god, that's Chris Olave's music!