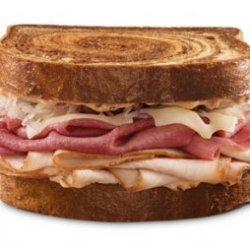 Reuben
---
New York, NY
MEMBER SINCE December 13, 2015
Recent Activity
I hear they CGI'd his face onto one of the dragons.
That's even more meaningful than Wiltfong's crystal ball.
That's the real tragedy in all of this
My family moved to that area of Texas when I was 9, and my mom immediately set out to find other Buckeyes. If she saw an Ohio State bumper sticker on a car in someone's driveway, she would stop, ring the doorbell, and introduce herself. They would watch games together with an 8-foot-tall, inflatable Brutus in the front yard.
Moral of the story: Buckeye nation is real, my friends.
If you like cocktails, try Paschall Bar in Denton. It's a great speakeasy.
Anytime this conversation happens, I feel compelled to remind everyone that Murray will be playing for Kliff "Hope You're Happy Going .500" Kingsbury.
Not sure I like using that clown show as our point of reference.
In a sane world, Nick Bosa goes #1 overall. But in a sane world, Kliff Kingsbury doesn't fail his way into a NFL head coach gig.
Does anyone know what those sources said? Wonder what made Dwayne Sr. upset.
The same thing has been happening at places like Bama and Clemson. Welcome to life as a major program under the new transfer rules.
And yet when I try FaceTiming coach Hartline, he blocks my number...
Dwayne needs to try this at his next interview.
To be fair, SI has been slipping down my sports magazine boards for a while now...
Practice your free throws, children.
Nothing wrong with a little offseason training.
My cat greets me every day when I get home. She even tries to block the door when I leave.
Pretty sure you can't puff your chest about not needing social media when you're a regular poster on this site.
Joey and Nick have good stats, but 31-0 is one hell of a stat in Clemson's favor. So is 44-16.
"This episode is brought to you by the Spider Enhancer Thong, now available at Amazon."
I'll read the revelations when they get posted here. Could hardly make it through the minute-long video...
Les Miles would like to have a word with you.
YES. His real name has the same amount of letters, so CRD doesn't even shorten it.
For this to be like the Fickell situation, you would need to suspend Chase Young, KJ Hill, JK Dobbins, Thayer Munford, and Justin Fields for the first five games, then have Touchdown Tim Beck calling the plays.
Good lord... How did they even win 6 games that year??
Austin Mack? No idea if he has that kind of leadership presence, but he seems to do the small things right (blocking, the big 3rd down catch against TUN in 2017, etc.)
Hill will be the leader of the room, but he's also the lead returning receiver, so he doesn't fit the Spencer/McLaurin bill.