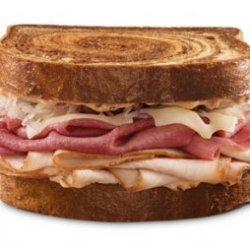 Reuben
---
New York, NY
MEMBER SINCE December 13, 2015
Recent Activity
Rhode Island. Who needs a state that small?
To be fair, there aren't many 5* fullbacks out there.
I heard Ringo and Breese are coming to us as a package deal.
This reminds me of the time when Gisele tried to leave Tom Brady for me, but I totally turned her down.
Crazy that they haven't taken it down, 45 minutes later.
When I first saw Williams' tweet, I thought it was a commitment announcement. Any chance Carpenter is making the same mistake?
Cool seeing a recruit take photos in a standard uniform. (Or in this case, what should be the standard uniform, with the gray stripes on the sleeves.)
Sorry, I'm with Brewster. I understand that it's interesting to hear Smith tell stories that we haven't heard before. But I tried listening to the podcast, and couldn't get it out of my head that everything being said was coming from a guy who underperformed at his job, and whose actions led directly to Meyer's exit. I'm old enough to remember a time when that wasn't a hot take on these boards.
This is my go-to curse word when things aren't going my way, so I always feel a little stressed when I see this gif.
Man, that's a bummer. PAPN is a good listen, especially during the season.
When he said mail from USC, he meant the University of Sexual Contraptions.
I'll be here all week, everyone.
Pleeeease let this happen.
"When I needed you most, you gave me your Chicken Breast." $12, with a side of steamed veggies.
"I don't know how the PEDs got there, I swear!"
My book club is reading War and Peace for the summer, so that's been on the top of my pile. Not the easiest book to lug around on the subway!
I read the first couple volumes of Gulag Archipelago in January. So bleak, but so compelling.
But did he visit the Redskins facility and say, "I'm going to college here?"
It depresses me that so many of the games in this thread are from the last three years.
He got hurt and decided to lash out. Totally understandable. I wouldn't even put this in Kyle Kalis territory.
I hear they CGI'd his face onto one of the dragons.
That's even more meaningful than Wiltfong's crystal ball.
That's the real tragedy in all of this
My family moved to that area of Texas when I was 9, and my mom immediately set out to find other Buckeyes. If she saw an Ohio State bumper sticker on a car in someone's driveway, she would stop, ring the doorbell, and introduce herself. They would watch games together with an 8-foot-tall, inflatable Brutus in the front yard.
Moral of the story: Buckeye nation is real, my friends.