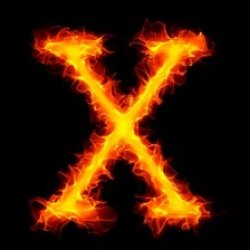 Remington2323
---
from Atlanta, GA
Member since 07 February 2012 | Blog
Favorites
SPORTS MOMENT: #1 Beating Bama in their own backyard in the Sugar Bowl #2 National Championship agianst Miami
COLLEGE FOOTBALL PLAYER: Doran Lee is badass. Bosa is badass. Zee is badass. Our QB's are badass.
NFL TEAM: Atlanta Falcons and Jax Jaguars
Recent Activity
Roger that. Thank you sir.
I usually catch on to things fast but seem slow on this one. Dubbs last year I got to watch all my Ohio State games through you. This morning I was looking for the spring game and saw you were gone. Now I'm trying to search UFM on YouTube and no luck. If you could tell me your handle that would be great. Having trouble for some reason. Thanks bud.
"All I'm saying is they should have done their due diligence". How would you have absolutely any clue what the Ohio State coaching staff did prior to this visit regarding the level of due deligence they conducted? The answer is: you don't.
Maybe this Brutus865 guy needs to smoke a little himself.
Jamario O'Neal and Maurice Wells.
I wish the kid would stick around. I heard 3rd string QB's at Ohio State win National Championships.
You know... Ryan Timmons. We have only been recruiting this kid for half a decade now. He is definitely paying hard to get.
Damn, Ryan Timmons must be giving the coaches the cold shoulder if they are going after this guy.
Yea, man. Florida was just in the Wild Cat formation 100% of the time.
Come on now, lets not be to harsh on the kid. I'm sure a lot of individuals at some point during their lives have carried a pistol in their car or had a firearm in their possession without a permit. It is a scary world these days. However, if it had to happen to a member of a football team I would pick either scUM or Bama. Go Bucks!
Why is everybody underrating Marshall????
I cant wait till Marshall blows your prediction of 4.58 out of the water.
Vonn Bell for sure. What a huge get.
I'd sign him up just because of his hair cut. Think about Meyer having that design while coaching on the sideline.
I hope Drew Baker and Ryan Timmons stay with us...
I call for speculation....
Yes Sir!! By the way go to Dingus for me.
I give this man a tip of the cap for putting Georgia Southern on his list since I played there. Go Eagles! Go Bucks!
Man, I've never seen this video before. We should post another.
Wonder where he attended college...