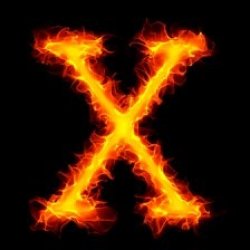 Remington2323
---
from Atlanta, GA
MEMBER SINCE February 07, 2012
Favorites
SPORTS MOMENT: #1 Beating Bama in their own backyard in the Sugar Bowl #2 National Championship agianst Miami
COLLEGE FOOTBALL PLAYER: Doran Lee is badass. Bosa is badass. Zee is badass. Our QB's are badass.
NFL TEAM: Atlanta Falcons and Jax Jaguars
Recent Activity
I think Clemson will come back...
I'm so glad Burrow did not go to Bama.
Right after our defeat I was all for LSU beating Clemson...Now, since I live in Georgia and close to all the SEC chatter, I would like for Clemson to win it all. They beat us and I believe they are the better team.
I think sometimes we get confused between "cutting the cord" and the athlete not interested.
Well I guess Clemson should move to the NFL then...
Don't get me wrong I love Day but what highly talented recruit did Day "cut the cord" on???
But again, they did enter the transfer portal.
3 out of the 4 QB's in the College football playoff are a product of the transfer portal.
Do I have to scroll down 400 replies every time or is there a better way to do it? Thanks folks!
Let's chug beer!...I reckon all we can do till 2020..
You're just high and fired up...
Wonder if we have the most Pro Bowlers out of every University?
Thanks for the input but this is old news. Good coach, good guy, but lets kick his ass.
Hahahahaha......No way bro. Go home.
It hurts the same as Alabama
Wonder what Bauserman is doing?
Put him at punt returner.
Check out Beanie and Boom. It's obviously our past RBs Beanie Wells and Boom. Also, they bring on a lot of past players. And I've said this before but listen to Menace 2 Society. Like him or not he is entertaining.
Comment removed for violating the site's commenting policy.
DeMario McCall.
Maurice Clarett.