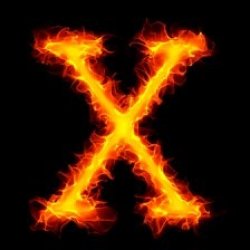 Remington2323
---
from Atlanta, GA
MEMBER SINCE February 07, 2012
Favorites
SPORTS MOMENT: #1 Beating Bama in their own backyard in the Sugar Bowl #2 National Championship agianst Miami
COLLEGE FOOTBALL PLAYER: Doran Lee is badass. Bosa is badass. Zee is badass. Our QB's are badass.
NFL TEAM: Atlanta Falcons and Jax Jaguars
Recent Activity
When Michael Jenkins caught the 4th down Hail Mary from Krenzel against Purdue.....That was only like 7 years ago, right?
Comment removed for violating the site's commenting policy.
Is everybody forgetting about our loss to VT and their "Bear Defense"...That game was stupid
I believe the gist of the post were misses in the state of Ohio. Sorry if I was wrong.
NE? Jesus, nobody knows at this point...
You figured they would try to plug him in at RB given the injuries. Hope nothing but the best.
This mock shows JK Dobbins being the first RB taken. I hope its true.
I'd like to see Oklahoma's forums about the transfer. Wonder if they are say "Y'all can have him" or if they miss the guy.
Honestly I love 11W but I hate how they black out comments when they are downvoted. Let the bloggers see what is said.
Y'all remember when Maurice Clarett had that strip tackle in the Natty?? That was badass.
Honestly, I would be surprised if he is faster than Nick. The guy is a beast.
I heard Saban is going back to MSU.
What former player said that?
After listening to his podcast I actually like the guy. Don't get me wrong I am not an advocate of getting in trouble with law enforcement but I do like the guy. I believe his podcast is very interesting and has unique content by discussing his behind the scene, first hand prospective.
Pat Fitzgerald is a good one but I'm sticking with Ryan Day.
I think Clemson will come back...
I'm so glad Burrow did not go to Bama.
Right after our defeat I was all for LSU beating Clemson...Now, since I live in Georgia and close to all the SEC chatter, I would like for Clemson to win it all. They beat us and I believe they are the better team.