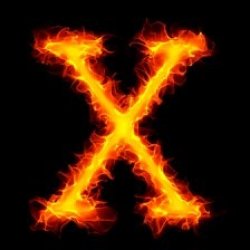 Remington2323
---
from Atlanta, GA
MEMBER SINCE February 07, 2012
Favorites
SPORTS MOMENT: #1 Beating Bama in their own backyard in the Sugar Bowl #2 National Championship agianst Miami
COLLEGE FOOTBALL PLAYER: Doran Lee is badass. Bosa is badass. Zee is badass. Our QB's are badass.
NFL TEAM: Atlanta Falcons and Jax Jaguars
Recent Activity
Hahahahaha......No way bro. Go home.
It hurts the same as Alabama
Wonder what Bauserman is doing?
Put him at punt returner.
Check out Beanie and Boom. It's obviously our past RBs Beanie Wells and Boom. Also, they bring on a lot of past players. And I've said this before but listen to Menace 2 Society. Like him or not he is entertaining.
Comment removed for violating the site's commenting policy.
DeMario McCall.
Maurice Clarett.
Like the guy or not his podcast is entertaining and pretty interesting.
...And what was that again? Sorry, short term probs. #Zeke4pres
They didn't play Ga Southern...
Guys, let's not make up stupid rumors as to why he did not come to OSU. It's all good...Let it go.
Well if you are short and white in athletics you must have an attitude problem to succeed....Just like me and my buddy Baker.
Agreed and don't understand the argument here...I guess we should give Tate Martell a ring when we win the natty this year.
Per Bill Greene on Zach Smith's podcast there is not hard 25 cap and Mr. Green predicted between 27-28 in our class.
You didn't follow recruiting in 2005??? That's a shame. It was all Rivals and Scout.
They have a pretty BA QB.
What if Ricks is Finkle...And Finkle is Einhorn..
I'm going to go with a hard no...Wait till Hafley wins a NC then let's have the conversation...My God I'm ready for the offseason to be over.