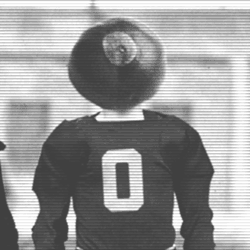 rekincaid
---
Member since 19 March 2014 | Blog
Favorites
COLLEGE BASKETBALL PLAYER: Jamaal Mashburn
NFL TEAM: Browns
NHL TEAM: Blue Jackets
NBA TEAM: Cavs
MLB TEAM: Baseball?!?
SOCCER TEAM: Tottenham HotSpur Columbus Crew
Recent Activity
I was at Sawmill Lanes for a bowling event for a local area Special Olympics group. Terrelle Pryor was there with some friends, maybe a friend's family birthday party. I was never sure. All I do know is that the Special Olympics kids went nuts realizing it was Terrelle. He stopped and posed for a picture with every athlete and any parents. He signed autographs, hi-fived and was as nice as could be.
He may have had some DB tendencies toward some, and he definitely fu'd a few times with tatgate, etc. but for my money, I'd bring him back before Tress. The vest's crime was the dagger. Did the vest act out of character or just get caught? We don't know because we don't know whether he'd been put in this position before. We do know that the vest was supposed to be the adult and we're expecting one helluva lot out of 18 year-old kids. I'm willing to bet most of the folks writing/blogging/hand wringing over tatgate back then have some history as 18 year olds that wouldn't look too hot in the light of day today...
As a taxpayer in the land of the Golden Bear, I have to say that Nicklaus was definitely the better professional athlete, but Archie is a spokesperson for Ohio and will always be the first 2-time Heisman Winner. He seems to be the most genuinely nice guy on the planet and is practically an institution in the state.