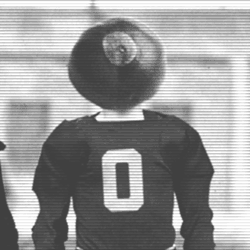 redwoodz
---
MEMBER SINCE August 07, 2015
Recent Activity
Good get here. Not a 1 and done unless he blows up.
Great points! Such a departure from the start of last year with all the drama and the circus to this year where everything seems so smooth and flawless.
I quit my twitter because it was mainly toxic whining people now, but I miss my Ohio State beat writers giving me those special snippets during Ohio State games like this one!
We've looked really good. But this here is one of the, trap games!
this seems odd as he's a predator out there, no disrespect to the Predator.
Obviously Urban is gone but all his recruits are here. WTF are you rambling on about?
Well I like the talent evaluation from Urban and his crew over the rest of the East coaches evaluations. And based on the amount of Urban's players in the NFL he's doing something right.
Espn predicted OSU at 13% to win the East and Michigan like 30% over the weekend. This boggles my mind when I see the talent upon talent of recruiting classes we've had the last 4 years compared to Michigan. Our 2 deep has more talent then the rest of the teams in the East combined.
Happy with the qb play Saturday. Not happy with the o line. Run blocking was bad and pass protection after the 1st 4 scores looked suspect.
Joey Galloway pulling no punches!!!!
I predict we'll see a Terrell Pryor running style with Fields but hopefully a better touch on the ball.
Jack Miller is the truth!
ok this may make us look like idiots.
Ok they edited it, thanks.
Hartline someday will be the head coach here! Go Bucks!
I'm going with the Predator getting a fumble recovery for a Td as 1st Td of the year!
We are oozing with talent!
I don't care about yesterday all I care about is beating every team down and kicking them in the teeth till they scream mercy, on our way to another natty!
watching FSU play last year, and looking like literally a dumpster fire I'm shocked they are getting these kids. They looked absolutely terrible last year and that coach is all bark and no bite. Are they paying these kids?