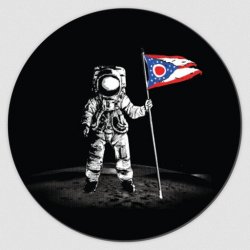 RedsBuckeyeBoy
---
from Rayland, OH
Member since 13 September 2012 | Blog
Favorites
SPORTS MOMENT: 09/28/2012 PNC Park in Pittsburgh, PA: I personally witnessed Homer Bailey toss the 15th no hitter in Cincinnati reds history. I hadn't even planned to go to the game, but a friend gave me tickets since he couldn't attend. Never thought I'd get to see a no-no in person!
COLLEGE FOOTBALL PLAYER: Joey Galloway
COLLEGE BASKETBALL PLAYER: Scoonie Penn!
NFL TEAM: Pittsburgh Steelers
NHL TEAM: Favorite hockey team:Emilio Estevez's Mighty Ducks
NBA TEAM: None. College ball for me, please!
MLB TEAM: Cincinnati Reds
SOCCER TEAM: Real football is primarily played using hands
Recent Activity
I hope he stays too, but it's likely too big of an opportunity to pass up.
I hope so, but my gut says it will go to Kirk Ferentz.
Only if you're a fan of the Buckeyes...which, luckily we all are!
If he projects as a first rounder after this season, then he should definitely leave. The career of a pro athlete is too short and unpredictable, gotta make that money while you can.
I know how to fix the problem with unruly parents in Raytown:
Just keep winning. Polls are overrated.
There's the fire that was missing the past few years! Bringing some excitement back to the court!
By his standards, this doesn't seem very egregious.
I have to assume Haslam is going for 0-16 "perfection" with the way he runs that organization. He should be ecstatic that people want to celebrate his "success".
Well, Bengals fans, all I can say is at least you don't follow the Browns.
I hope it is dry! May Michigan never win another game!
Pretty sure UFM got one, but it wasn't memorable because he just carried on like a man instead of behaving like a petulant little pissant.
Go ahead and take the rest of the week off so you can go to the game. You've probably earned it and I certainly don't mind!
Damn. Hope he can figure things out and get his life on (but much more importantly off) the field straightened out. An NFL career is short enough without all these extra issues.
Yeah! Ignore any and all commitments to your family and instead honor the commitment you just made to an out of state school!
Ha! It's probably not good.
Ha! I thought you meant OK would be national champs, but you meant us with him at QB.
I love JT, but if he could pass like Mayfield we'd be unstoppable. Hopefully Haskins is ready to elevate the offense next year.
I think so too. Maybe something like OK 38 Clemson 24.
He's a douche, but that doesn't mean he wasn't the best player in college football this year. Imagine what Ohio State could have done with an accurate passer like Baker Mayfield.
Could it be a preemptive reply? A proactive reaction? Is that an actual thing that exists?
I'm fine with Ohio State being passed over this year, but you're right that the committee basically told the entire country to ignore anything and everything they say prior to selection Sunday.
I didn't downvote, but I'd guess most of the people that did probably had more of a problem with that last sentence. Seemed a little harsh.
Agreed. I can't blame a kid for re-thinking such a huge decision. I wish all the top recruits could wind up buckeyes, but I have no doubt Meyer and his staff will find a good use for that scholarship.