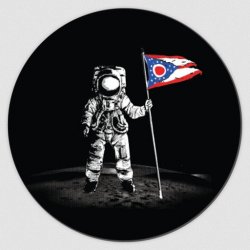 RedsBuckeyeBoy
---
from Rayland, OH
MEMBER SINCE September 13, 2012
Favorites
SPORTS MOMENT: 09/28/2012 PNC Park in Pittsburgh, PA: I personally witnessed Homer Bailey toss the 15th no hitter in Cincinnati reds history. I hadn't even planned to go to the game, but a friend gave me tickets since he couldn't attend. Never thought I'd get to see a no-no in person!
COLLEGE FOOTBALL PLAYER: Joey Galloway
COLLEGE BASKETBALL PLAYER: Scoonie Penn!
NFL TEAM: Pittsburgh Steelers
NHL TEAM: Favorite hockey team:Emilio Estevez's Mighty Ducks
NBA TEAM: None. College ball for me, please!
MLB TEAM: Cincinnati Reds
SOCCER TEAM: Real football is primarily played using hands
Recent Activity
For the first time ever, I'll be working during The Game. There's zero chance my jerky co-workers and even jerkier friends/relatives will let me finish my shift without spoiling the score. Pretty excited about it.
Very cool gesture! I'm sure some diehard buckeye fans that may have budget constraints will really appreciate seeing the game live.
Because Ryan Day is a merciless animal. Not sure if the television cameras caught it, but he was eating a bowl of turtle soup when he called for that onside kick.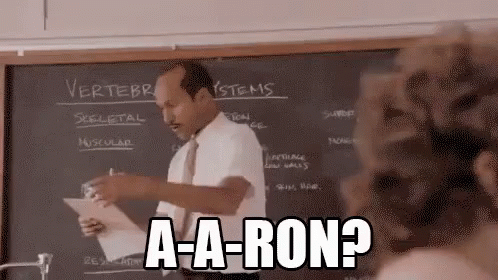 What's Coach Day hiding under that shirt?
Print paper copies of the article and trade them for discounted tattoos?
Good luck to the kid in Austin. I'm sure Ohio State will find a use for that scholarship.
I wish the article had started with the worst case scenario and ended with best case.
If this post gets nuked, please start that one. It's just the sort of thing we need to spice up the off-season!
Just logged in to get it back to -2 (19 up, 21 down). We have to keep this baby going!
I feel bad for the kids. Being in a dysfunctional family is challenging enough without making front page news.
Thanks for the feedback, Ibuck. I may have some bitter co-workers, but I honestly couldn't be happier. I have to work long hours (14-16 hr shifts) and 2 weekends per month, but the work-life balance is awesome because it translates to 180 days off/year without even using PTO. By contrast, my last employer had me traveling out of state 40 weeks/year, which is what brought me here in the first place.
Lot of good stuff in this article, but I have to say my favorite part was this:
How bad would Mark Titus beat you in a game of 1-on-1? - Bucknut1994

JL: "I think Titus is really washed up, and I don't think it would be very close. In his prime, I bet it would be a little bit of a closer game, but I still would beat him. But right now, I mean, I was with him in Minneapolis at the Final Four, and he just doesn't stand a chance."
It literally made me L out L, which was weird because I'm at work on a holiday weekend and the majority of my co-workers are bitter and joyless about being at work on a holiday weekend and no less than 3 of them have asked my why in the hell I'm so happy to be here on a holiday weekend...so thanks for that, I guess.
Alllllmost had it!
It's been a very frustrating start, to say the least. They practically need a winning streak just to match the abysmal 3-18 start from last year, but I'm still hopeful.
They've had a month's worth of 1-run losses in the past week which has been really ugly, but those games are essentially coin flips. Early injuries (Wood, Gennett, Senzel- even though he isn't with the big club anyway) doing them no favors. I just hope they don't completely bury themselves in April. Need to turn it around ASAP if they want to keep any remaining momentum gained during the offseason.