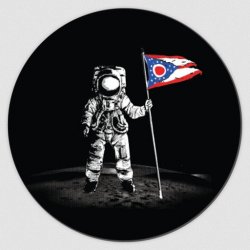 RedsBuckeyeBoy
---
from Rayland, OH
MEMBER SINCE September 13, 2012
Favorites
SPORTS MOMENT: 09/28/2012 PNC Park in Pittsburgh, PA: I personally witnessed Homer Bailey toss the 15th no hitter in Cincinnati reds history. I hadn't even planned to go to the game, but a friend gave me tickets since he couldn't attend. Never thought I'd get to see a no-no in person!
COLLEGE FOOTBALL PLAYER: Joey Galloway
COLLEGE BASKETBALL PLAYER: Scoonie Penn!
NFL TEAM: Pittsburgh Steelers
NHL TEAM: Favorite hockey team:Emilio Estevez's Mighty Ducks
NBA TEAM: None. College ball for me, please!
MLB TEAM: Cincinnati Reds
SOCCER TEAM: Real football is primarily played using hands
Recent Activity
Did the same thing this morning but for reasons I'll never know, came back this afternoon and read every stinking word of it. Ugh.
That's what I was trying to convey. If Clemson had crushed LSU the sting would have been worse for me because it would have been very easy to imagine Ohio State doing the same thing (since Clemson and OSU seemed to be so evenly matched with similar strengths and talent levels). After watching LSU (particularly Joe Burrow) dispatch Clemson with relative ease, I came away from that game believing it was simply LSU's year and no one was going to stop them. Obviously there's no way to know for certain, and I would have loved for the Buckeyes to have had the opportunity to play for a natty, but it was easier to handle the Fiesta Bowl loss after watching LSU beat Clemson by a comfortable margin.
Glad you joined and started posting. This is an awesome buckeye community! Plenty of interaction/news, even in the "off season".
I've been saying the same thing. That fiesta bowl loss would have stung even more if Clemson had dominated and won by 3+ TDs tonight.
¯\_(ツ)_/¯
I guess it's a combination of Clemson hate + the Joe Burrow effect. It's doubtful to carry over to next season.
With all Burrow accomplished this year on the field, I'll always remember the impact his Heisman speech had for the Athens County food pantry. Truly a class act.
I'm actually relieved to learn that the revolving door of Cleveland coaching is the product of a random number generator. That explains quite a bit. Well done, Johnny!
Nah, no risk of Ohio State scoring there. All scoring plays are reviewed after all. ;-)
I'd rather fall asleep next to Lorena Bobbitt than root for _ichigan.
Al Borland deserves all the irrational negativity that comes his way. He never once agreed with Tim that more power was needed!
For the first time ever, I'll be working during The Game. There's zero chance my jerky co-workers and even jerkier friends/relatives will let me finish my shift without spoiling the score. Pretty excited about it.
Very cool gesture! I'm sure some diehard buckeye fans that may have budget constraints will really appreciate seeing the game live.
Because Ryan Day is a merciless animal. Not sure if the television cameras caught it, but he was eating a bowl of turtle soup when he called for that onside kick.