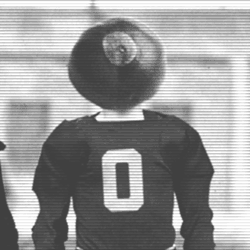 RedQueenRace
---
MEMBER SINCE September 02, 2010
Recent Activity
Gattis would fit right in posting on Mgo. Come to think of it, maybe he does.
Again, that's not the issue. The way to keep the death rate down is to not allow the medical system to be overwhelmed. The impacts of that go beyond those infected. It can prevent someone who needs urgent medical care for another reason from getting it. Even, if they can get into the hospital they are now exposed to getting the virus in addition to the issue they originally entered for, which can greatly increase the risk of death.
Other non-infected hospital patients can be protected by placing someone infected with CV in a negative pressure room. The problem there is that experts estimate there are only 4000 to 5000 of these rooms in the entire US.
Remember when someone mentioned 3 people coughing in Cleveland in the comments of one of the 11W articles related to stopping sporting events?
JUST IN: Ohio health official estimates 100,000 people in state have coronavirus https://t.co/ofSCBJILGB pic.twitter.com/zWdp7DRtPj

— The Hill (@thehill) March 12, 2020
I would not play it, or at least postpone it.
Even if it is played without fans, watching it would be like watching, say, M*A*S*H without a laugh track.
By 20 points each game.
Except MSU. They would have beaten them by 30, with Hummer and Hookfin each having a triple-double.
My question would be how does Alford continue to recruit while remaining forthright when he feels he has his guys?
"We like you a lot and see you as an OSU-caliber running back but to be honest we probably won't have room for you."
Tough to build and maintain a relationship with highly sought after guys without being able to go after them as a primary target, especially when other schools are.
"big," as in NCAA, not B1G is how I read it.
"Too many missed layups."
Unfortunately, missed layups / bunnies has been a problem all year in B1G play, not just this game. At this point it is something that is unlikely to change. They missed a ton against Illinois. The difference between the games was rebounding. That's how they can make it up but it's a tough ask to do that game after game with a short bench. No Kyle Young hurt a lot.
It's also tough to win when you give up 11 offensive rebounds and seemingly get beat to the majority of loose balls. MSU was amped and just a step ahead today.
I would of course have liked to have seen the Bucks win but the result was not overly surprising nor disturbing. Because of reception problems where I was watching I couldn't see the whole game but from what I did see it wasn't as if they backslid and played terribly. MSU was just better at home on Senior Day.
B1G teams should be ready for however games are officiated in the NCAA. They've seen it all. Sometimes in the same game.
Great second half. It doesn't show in their stats because they had horrible luck with the rolls on the rim but DW and CJ attacking the basket was big. The increase in aggressiveness from Walker and Liddell has really helped the team down the stretch.
Why the behind the back dribble?
Why do you wait that long to make a call? Should have just played on at that point.
I just do not understand how NONE of those can fall.
There's still 3+ minutes. They need to stay aggressive as that is how they got the lead.
Seriously, how many of those have just missed falling tonight?
Not official until I hear it from the announcers another time or 10.
Gah. Can't escape Vitale even when he isn't calling the game.
KW only has 1 board. The rest of the team has done a great job in his place.
Or DW's layups start falling.
Looked like either a foul or a travel. The officials call neither. This after the foul-a-minute 1st half.
Great job of attacking the basket. If only they could get an and-1 out of it.
Disappointing to be down 7 with Cockburn on the bench. Either deny Dosunmu or hope he cools off.