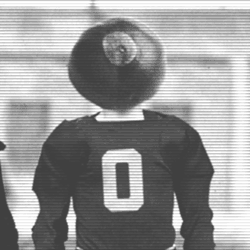 RedBeard
---
from Lima
MEMBER SINCE April 28, 2012
Favorites
COLLEGE FOOTBALL PLAYER: Orlando Pace
COLLEGE BASKETBALL PLAYER: J.J.
NFL TEAM: Browns
NHL TEAM: Bluejackets
NBA TEAM: Cavs
MLB TEAM: Indians
Recent Activity
Wearing the University's original colors. Orange and Black.
Ohio St vs Michigan should be played for the "U P" upper peninsula "Toledo" key. And the day after the game we get to call it U P Ohio. And if the sky falls, they get Toledo, Michigan. Then Monday goes back to normal.
Wow! How long did you last in the ring?
Unfortunately, I'm right there with you. Im not setting things on fire type stuff after a loss. But I do have to shut down for a day or 2 and do a reboot
It could be ttun vs anybody at any sport. And I'm cheering for their opposition
Illinois seems to be the land of the rejects... maybe together they'll be a tough squad
Greg Oden created such a buzz in Columbus. It's a shame his body couldn't hold up in the NBA. Good to see him playing again!
Harbaugh tells his new recruits they get to visit Africa, Europe, just not Indy
Should be fun to watch development of these guys! Not sure how any opposing team can cover all these guys at once
Just another day in SEC land
I'd love for Day to take Harbaugh to the woodshed. But that actually might make him move on. So I guess a modest 3 point victory will have to suffice
Still can't figure out why we didn't see him more last year
Whose this Zach Smith you speak of? I must be subliminally blocking that name in my head
Couldn't pay me enough to ref/ump any game. As a society we've lost our compass
The whole corn belt is a mess!