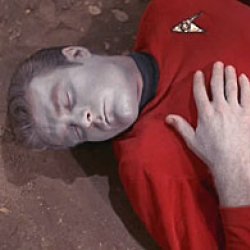 Red Shirt Ensign
---
Member since 13 December 2011 | Blog
Recent Activity
Note to self, don't read 247!
First - Weird Al Yankovic (Dare to be Stupid!)
Most Recent - Iron Maiden (Was awesome as usual!)
Best - Metallica New Years Day Y2k or Garth Brooks (1994)
They had a September Heisman then too!
Especially if his eligibility is denied!
And if that's true hopefully he'll stick around to be the heir apparent If he really is that good!
It does also help to have Drew Brees instead of a Kizer!!
Good thing the Browns don't take any Buckeyes!!
Can you imagine the massacre of them missing a bowl game next season? Oh Glory!
I couldn't open enough Donut Stores in that town!
And the occasional player.. oh wait.. that one kind of backfired...
Yeah they got this guy from Michigan named Peppers... he gets like 3 yard punt returns and takes great angles to make tackles in the secondary.. more of that guy please....
The aftermath is felt around 4am as the morning duty comes early!
How else to hide the shame of clearing that bad boy solo!
Good Offense... not so much Defense
Love these Big12 and SEC Games... Defense not played here....
Looking forward later to checking out the mgoblog posts. I expect the initial early boisterous comments with false confidence that eventually fall into a pit of despair and self loathing misery!
And that concludes all the college football I'm watching this season, let the ratings burn! Turn it off people shut it down!!
Nice collapse jackass! Let the tears flow!!
Well Burrow better get a shot, he's really good too! Maybe Ill get down to Columbus for Spring Game!
We have that law in Ohio, but danged if 95% of us ignore it anyway... good luck seeing enforcement in your lifetime!
Houston doesn't hold a candle to trying to drive in NYC, Philly, Boston... those people have lost their minds... and at least in Texas, bigger well maintained highways and no snow... heck you even have proper entry feed distance. Ever try a merge going from 0-to 70 in 60 feet ! their city planners are crazier still!!
This counts as my airing of the grievance as a humble Clevelander trying to make it in the bigger cities that I travel too !!
Since Gene couldn't vote or even discuss OSU, we didn't get in.But I'M ok with that this year... but next year! We are going to put the CFP on notice! Oh yeah and Harbaugh will still be 3rd in the Big East!! *ichigan can suck *y .....