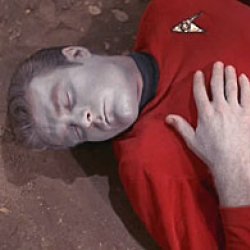 Red Shirt Ensign
---
Member since 13 December 2011 | Blog
Recent Activity
Not as much as NOT having the guy get lost!
Now it makes sense, Harbaugh betrayed Shiva!
And you know he so would too....
Oh he's definitely not coming...
This guy knows!
I'm sure when the play calling and schemes get better, the WR's will get open more... its really not a Smith problem in my mind.
Im all in favor of losing this guy and adding some big WR's as we just did with Harris. Im all good!
Here boy... learn your science with a side of Gillian Jacobs
Who's got it just like them!?!?!?!?!
Im gonna guess that email goes to a Football intern, we need the #RealKEVINWILSON.3804!!!
Yeah but Bama can still sign up to 10 more commits because Bama....
What he said! C'mon little cousin, work your mojo!!
So when does Wilson become official? I've only seen the reports that he will?
Does a list exist somewhere? I don't understand how bama signs 25 a year and we're at 16-17 but we are five over 85!!
I know I know... SEC RULZ!!!
Sign me up for the recruit that kicked the 49 yard FG!
I guess he'll remember to put a plug in the oil pan next time he plays Clemson!
I'll queue the Ichigan's overrated chant!
I hope it goes this way all game!
Star Wars 8 did already finish filiming, if she is to be in 9 then they will be going back to the Grand Moff Tarkin Technology employed in Rogue One I would imagine
On the Samuel TD against TSUN, I'm watching Peppers go with Baugh across the formation, and then he just keeps running to the outside apparently to set the edge, but he's literally so far out there he's useless. Seems very Heisman worthy to me....
Some Minnesota girls got talent!!
That's not a high bar to reach sir.
Wilcher probably got a nice payment under the table or a relative gets a job at TSUN for every commit! (Every time a bell rings an angel gets its wings!!)
I think we got the best WR for us, and we got the DB's to match up too! Either his parents are both 6-5 or he is short