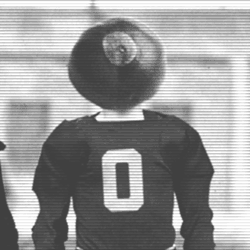 readnguy
---
MEMBER SINCE July 03, 2018
Recent Activity
Hmmm...so THAT'S how opinions and differing views are treated around here. Nice!
I drive a fully equpped KIA Optima, and love everything about it! Beautiful car, amazing comfort, top of the line warranty, great performance, super gas mileaage, sweet price, high ratings and reviews. Do not shy away from KIA because of what you may have heard years ago! Byers KIA in Delaware is top notch, btw!
Back in the summer of 1983, I was fortunate enough to play in a softball tournament in Washington CH against a team comprised of Bengals players; most notably Louis Breeden, Ross Browner, Ray Griffin, and Anthony Munoz. We actually hung with them for the first 4 innings...until they realize we actually thought we had a chance. The fondest memory of that game was an epic blast hammered by Munoz that cleared the 300" left field fence, an access road, two sets of railroad tracks and several rows of maple trees before landing (I presume) at what was estimated to be about 500 feet from home plate! Not sure, but they may STILL be looking for the ball!
Shark, my brother-in-law lives just outside Belton on Elmer King Rd. When we visit every fall, we attend Cru games at UMHB. I have a purple and gold jersey, but only wear it while watching the team annihilate whomever they happen to be playing! Otherwise, Buckeye gear every time!
Regardless, it is great to see a dad out playing ball with the kid. Especially when the kid is wearing a throwback Buckeye jersey! Watching replays of the OSU/UM football games will likely choke ole Jimmy up, but listening to "Cat's in the Cradle" on oldies radio will not. Good on you, coach!
I'll bet he is quite the braggart when it comes to sharing baton twirling stories, however!
Columbus- Tommy's Pizza Grove City- Tammy's Pizza Mt. Sterling- Larry's Pizza Washington Court House- Center Pizza Dayton- Cassano's Pizza
I had the priviledge of also watching Art Schlichter play QB for Miami Trace back in the mid 70's but, as a former teacher in the Washington CH school system, I was also fortunate enough to watch a phenomenal basketball player by the name of Dustin Pfeifer play in many games from the time he was in junior high through his amazing high school career back in the early 2000's. He went on to break numerous records at Findlay and had a great stretch in the European leagues. They kept the life squad at games to tend to the broken ankles and bruised egos of those players trying to defend him and dribble past him! Kid was the best I have ever actually seen on the floor!
Here's a little known masterpiece by Creedence Clearwater Revival off their Cosmo's Factory album. Wish I could put up a link but check it out cause it is special...the song is called Ramble Tamble.
They may have bested the Bucks in SOMETHING...but it wasn't in baseball!
Bucks started hot and worked their way through the Gopher bullpen...were up 8-1 in the 7th when Minnesota woke up and scored 5 runs. The Bucks held on to win 8-6 to qualify for the championship game. Nice weekend of baseball for the #7 seeded team! Let's take one more against Nebraska here this afternoon and win this thing!
"One Piece at a Time" ... Johnny Cash
Uneasy Rider.... Charlie Daniels Band
It's funny; but just this afternoon I attended my granddaughter's dance recital held at Dublin Jerome HS. Sitting two rows ahead of us was James Laurainitis and his family; there to watch his daughter perform with her little tap dance class. As we were all exiting afterwards, I happened to walk out right next to him and I said, "Hi James. Your daughter is so sweet. I really enjoyed her performance" to which he replied, "Get lost you sick b*st*rd!" or something like that...Naw, I'm just foolin' about. He actually smiled, said thanks, and we all continued on up the steps. I will say this ...the cat is still put together right!
First and foremost...Christian Laettner AND his snarling mother! Close second, Bobby Hurley. (I guess his mom was okay.)
Nice little seafood restaurant in Snead's Ferry...laid-back area for sure. They call it, "Mayberry by the sea" for a reason!
I am in the Fitz camp...
You had to dig deep to revive this thread from 2015...I certainly agree with The Kahiki and Chi Chi's but want add Hoggy's to the list...best onion rings, corn bread, and mac and cheese anywhere!
Rules is rules! Never before has the horse that crossed the line first in the KY Derby been disqualified...and now the winner was a longshot at what, 65-1 odds! Second highest odds of a KY Derby winner ever! This is the kind of drama that gets folks tuning in for the Belmont and Preakness now...
Yessir! And wouldn't we have loved to have those bent up, shredded and spoke-eaten cards back a few years ago when the card market was strong! We had a small fortune that we sacrificed to make our bikes sound "cool" huh? If we only knew!
Hey Skunk Bear...everyone within three blocks likely heard you coming whenever you were out riding your bike, huh?
Mike Tomczak, although undrafted in 1985, went on to play 16 years in the NFL...with Chicago, Green Bay, Cleveland, and Pittsburgh. The guy hung in there and had a much longer run than most of these drafted qb's. Props to Mike for that!
To quote my favorite TV judge, "Who cares?...I don't care!"
With all the upsets, craziness, and excitement every #1, 2, and 3 seed made it out alive. Plus, two of the #4s are still alive. A lone 5 and 12 got in with #12 Oregon being the only true "Cinderella." It's been a hoot so far and will only get better!
Houston is quick and makes accurate, quick passes. Three ball falling so far for Bucks! Play smart, stay controlled, limit turnovers...you can do this, fellas!