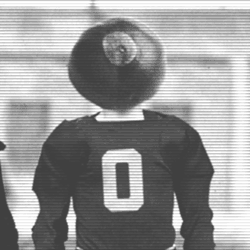 rcr1954
---
MEMBER SINCE August 02, 2019
Recent Activity
I think Young will be under 4.65 and no way Dobbins is under 4.49!
What a great analogy. Damn.
You're right. If we don't blow out Wisky we're the 2nd seed. They should give Burrow after the game IMO! Amazing game and year!
Sorry but that's ridiculous. Meyer won over 90% of his games here and over 85% for his career. He did not do that without being outstanding at Xs and Os FFS! How some downplay Meyer's greatness as a head coach is beyond me. Day is great so far but I'll remind you that Earle Bruce was undefeated once - the year he took over after Woody with outstanding talent!!!!
Meyer is not an elite game planner and schemer????? WTF????
Big difference between being a "control freak" and needing the freedom to coach with an owner like Jones!
Jones will never give up control no matter what coach comes in. Urban won't go to Dallas.
IMO Fields' lack of mobility is being wildly overplayed. The very first play after he was "injured" against TTUN he scramble away from serious pressure and threw a strike to Wilson. I hope Wisconsin buys into this because I believe his wheels are still good enough to cause Wisky serious problems.
Wish list: Blowout, CY six sacks, Jk 200 yds, JF 6 passing TDs, Blowout!
I will. In an odd way, the turnovers in the PSU will be a wake up call for our offense. OSU will not turn the ball over 3 times this week. Period. I respect Michigan but they simply are not in the same class as OSU this year.
Meyer gave zero indication that he was ever considering Martell to be the starter fairly early on. It was a mistake to recruit him to a big time program. One of our most over-hyped recruits like Justin Zwick.
He has "proven he can play at this level." Um, no he hasn't!
IMO not Day's best game for play calling. However, his 2 leaders on offense put the ball on the ground FOUR times. If Fields did not fumble 3 times we would not be worried about the play calling.
Browning is the second most electric player on our D. Period.
Agree with your points but Wiscy was number 2 against the run when we played them and we put up 267 yds on the ground in the pouring rain.
9 carries by Zeke in that game!!!!!
Garett Wilson is lightning fast/quick!
I also think Indy whips them at home!!
Who in the hell is "you people?"
Oops - I got suckered. That tweet was from some guy named "Kirk Herbstreit." Still funny though.
This isn't right on point but this is a hilarious tweet from Herbstreit on Twitter -
"The entire second half of this game is going to be Gary Danielson lobbying the CFP voters to remember that Tua had two broken legs and that Bama should still make the playoffs."