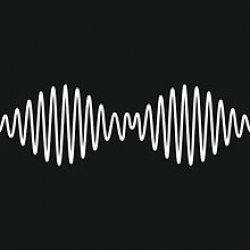 rcdunn1010
---
Member since 22 July 2013 | Blog
Favorites
SPORTS MOMENT: 2002 Ohio State National Championship
COLLEGE FOOTBALL PLAYER: Cardale Jones
COLLEGE BASKETBALL PLAYER: Anthony Davis; D'Angelo Russell; Mike Conley
NFL TEAM: Cincinnati Bengals
NHL TEAM: Columbus Blue Jackets
NBA TEAM: Cleveland Cavaliers
MLB TEAM: Cincinnati Reds
SOCCER TEAM: Borrusia Dortmund
Recent Activity
National Letter of Intent Day is Wednesday. Tonight, one of BLUEST of Bluechippers in the country( @HamlinIsland ) decides LIVE on KDKA 6:40

— Bob Pompeani (@KDPomp) February 1, 2016
6:40?
Watching the tempo that Houston's offense plays with makes me miss Herman that much more
look what the passing game did! theres a lot of potential OC's here at 11W
In his defense, nothing we've seen from tim Beck would make us think he can do what Lane Kiffin couldn't...
Some of the worst playcalling since Jim Bollman, they have an atrocious secondary, comeon
ever wondered what tressel ball looks like in a spread? wonder no longer
this team is very trying sometimes
boy oh boy this team has issues to fix
I really love Bojack Horseman and also orange is the new black isn't too bad.
The irony of QBgeddon: going from 3 quarterbacks too good to play, to no quarterbacks good enough to play :/
I'm absoluetly baffeled at the decision to knee the ball out... YOURE AN FCS SCHOOL BEATING ON AUBRUN PLAY FOR THE WIN!
Barrett may have received more consideration if not for the injury, the Penn State game, and Marcus Mariota's particularly impressive season.
I disagree with saying JT may have won if not for the penn state game (among other factors). I would rather say the Virginia Tech game was his worst performance. The heart he showed in that 2OT victory, running for scores while injured, bolstered him greatly in my opinion.
Top 5 Current:
1. Urban Meyer - Wouldn't want anyone else to coach our team
2. Nick Saban - Three Titles at 'bama and another on top of that at LSU
3. Mark Dantonio - Completely reinventing the MSU football program and an incredible player developer
4. Bob Stoops - I know this is controversial but he has a natty, 8 Big 12 titles, and a record of 168-44, not a bad track record
5. Gary Patterson - Clearly a hell of a coach considering what he's doing at TCU and the way that team is clicking both offensively and defensively.
I'm not gonna take a stab at my all time top 5, that's a very tall task and one that I will not get right.
Wow, that was truly moving looking through that. My eternal thanks for your sacrifice. I can never understand what you and your brothers went through but so many thanks for your service.
Is anybody else finding the commentary absolutely Infuriating? These guys are huge Boston homers... They just referred to Boston as "we" I mean comeon
There is only a burden of proof if I am trying to prove or convince you of something. However, I was not, I was simply saying I think he'll stay a buckeye and my thinking is swayed by people I know. My friend reads this site and I'm not going to flaunt anything and everything he tells me in public without his permission. I'm sorry this angers you so much, I really was just trying to say that I think when all is said and done, he will still be a buckeye
My best friend is a walk on at Ohio State and friends with Braxton Miller, he talks to him everyday... Good enough of a source for you. You know whats worse that Sharing an opinion without a source? Calling that person out when in reality there is a reason they believe what they believe
Braxton will stay a buckeye, I really think this is a non-story
That was fantastic.... President Obama finally got the opportunity to meet the leader of the free world, Cardale Jones
complete workhorse, really getting overlooked for sixth man of the year
ehh more just a tad pretentious
Hopefully Zeke give Barack the salmon