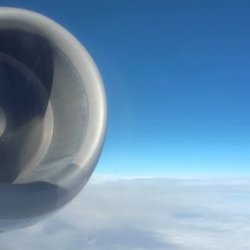 Rav747
---
Member since 14 January 2011 | Blog
Recent Activity
Hmm.. Sounds like it
'10 here and yes, after a year i couldn't sign back in. Name also vanished off the directory. Still used the rpac for an additional qtr.
Damn. Jealous. If you can take some pics a d post 'em here. :)
Damn that's nice. Only thing I got from after graduation was an osu.edu email address... for one year.
This was tough to watch. Sigh. Well, if any of you happen you be in New Orleans on Bourbon St, I will be the guy will the red Ohio State rain jacket. I got your drinks and we can drown our sorrows together tonight. 2 for one hurricanes tonight guys. On me. Just sayin' Happy New Year!
Okay, I'm going to dinner.
Everything happens for a reason. Wouldn't change anything. Go Bucks!!
You hit in football? Imagine that.
And this is surprising? Ha
Oh okay. Didn't know there was a champion since they don't have a championship game.
Three-peat of what exactly?
Lewis, worry about your own draft.
Right?!?
Fine Jim, you can come over for a sleepover.
Wow. Just wow. It's great to be a Buckeye
It's all in good fun imho. For example just 10 mins ago a guy getting his shoe shined was wearing a *ichigan hat. I said, "Go Buckeyes " and he laughed and I pointed at my at Ohio sticker on my luggage, laughed and kept walking. I get the rivalry, I am all about it (the hatred, intensity.. Everything) but we also are the best damn fans in the land, so we need to act like it. Just my two cents :)
Emotions get the better of people. Not really an excuse, but it doesn't really bother me as much as it used you. I saw everything I needed and then some after the VT loss. But I agree with you.
It wasn't pretty, but I'll take the W, I guess...
We need a score on this drive. The team needs this score to take it into the locker.
Either NW is better than advertised or we are still hungover from last week's loss. Such potential in this team :-/
Nice. Thanks. Will try them this weekend
Not a fan of Ipa unless it's with a burger or fried food. Goes really really well imho. I like wheat: Rahr blonde, blood and honey. This time around the year I go stout: coffee or double chocolate My favorite bottles are: ommegang three philosophers and chimay grand reserve blue Damn.. I could go for a couple of beers now. Sadly working :(
Lol good times
At first I thought the person flying the heli was under the influence(based on the title) glad it wasn't worse.
Agreed. Really surprised what went down with the special teams. Sigh. What I also noticed is how quickly Penn State D line beat Ohio States O line.