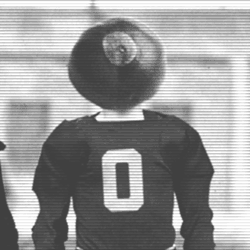 rand443
---
from Zanesville / Upper Arlington
MEMBER SINCE December 08, 2012
been going to games since 1968
Favorites
SPORTS MOMENT: going onto the field after another win over TTUN
NFL TEAM: raiders
NHL TEAM: Blue Jackets
MLB TEAM: orioles
Recent Activity
is the baloney sandwich named after Coach Harbaugh ??
how many leagues are there ??
to me ,going to the 3;30 ruins watching other games
I did NOT see TTUN among the choices
enjoy what ever you chose to do
I hope her name is NOT Mary
as on Mary Chrisman
rookies are cheaper than established talents
so you're telling me there's a chance
OSU 5 Nwest 3
after eight minutes
first to thirty wins ??
must have been a DIKE player , innocent angels
i also miss the Dan Patrick show
that must be the best job EVER
under Earle Bruce 1 season 1979
wasn't Pete Carroll an assistant coach here at one point ??
i got mixed feelings about this how did the other players re-act ?
do the see him as LEAVING them ?
or
simply protecting his future ?
let us hope he makes the step from great assistant to great leader
anything that OSU would have done to promote D Haskins would have been drowned out by more on the Z Smith story , also end of the season hype would have been overshadowed by Urban's leaving
if / when he re-commits it will speak LOUDLY
did they plan for US ? or did they plan on TTUN ?
we really miss Coach Combs
this season
they only SILVER BULLETS are Coors Light