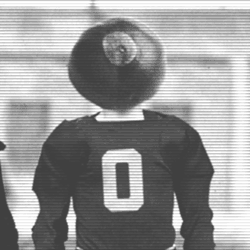 rand443
---
from Zanesville / Upper Arlington
MEMBER SINCE December 08, 2012
been going to games since 1968
Favorites
SPORTS MOMENT: going onto the field after another win over TTUN
NFL TEAM: raiders
NHL TEAM: Blue Jackets
MLB TEAM: orioles
Recent Activity
I hope her name is NOT Mary
as on Mary Chrisman
rookies are cheaper than established talents
so you're telling me there's a chance
OSU 5 Nwest 3
after eight minutes
first to thirty wins ??
must have been a DIKE player , innocent angels
i also miss the Dan Patrick show
that must be the best job EVER
under Earle Bruce 1 season 1979
wasn't Pete Carroll an assistant coach here at one point ??
i got mixed feelings about this how did the other players re-act ?
do the see him as LEAVING them ?
or
simply protecting his future ?
let us hope he makes the step from great assistant to great leader
anything that OSU would have done to promote D Haskins would have been drowned out by more on the Z Smith story , also end of the season hype would have been overshadowed by Urban's leaving
if / when he re-commits it will speak LOUDLY
did they plan for US ? or did they plan on TTUN ?
we really miss Coach Combs
this season
they only SILVER BULLETS are Coors Light
I think we can win out and NOT make the top four
go to Rose Bowl and play Washington State ??
trash day for my neighborhood is WEDNESDAY
perhaps he will get a reality tv show
THE TROUBLE WITH TEDDY