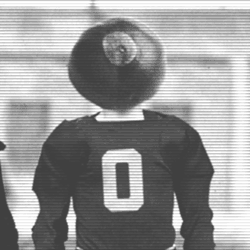 rampageripster
---
Member since 06 May 2011 | Blog
Recent Activity
Big faceoff win... ugh I knew this would happen.. sucking me back in
Withers is getting beat BAD this half.
This smells like the typical lacrosse comeback that ends up with a disastrous last possession... but I am a pessimist and I've officiated way too many games like that.
Game over. Great season boys. The offense laid it's biggest egg when it mattered most.
That's called a hospital pass... bad after a REALLY good save by Carey.
One more goal is curtains.
Total lack of communication
"it's just lacrosse"?
Get the hell out of here with that bullshit attitude. I would rather win a title in lacrosse than basketball.
We are in deeeeep trouble... Can't get mad at the defense at this point.
I have a REALLY hard time believing he wasn't pushed into that crease.
He went early, before the whistle.
That's two violations on Withers... thats a problem.
Well... never mind, the goal wiped it.
I REALLLLY don't like the hold call that is coming here.
Ugh.. that pass has not been there all day. Stop forcing it.
God I love the grit of a groundball scrum
put a save in the scorebook for Randall
Two GIANT ones to start the half.
HERE WE GO! What a save by Carey... Houdini act by Randall... Follow it up with a rebound and BURRY IT.
HORRIBLE start... Thank god for Carey.
I will say this... I have some major issues with the play in the 1st half (defensive communication, lack of creativity off-ball on offense, silly forced passes)... But those are all INCREDIBLY fixable issues with 2nd half adjustments. And only down 3? We can do that.
lock down ride by Maryland. Smart timeout from their end to set that up. Had no real options.
So much for last shot.... 5-2 is a doable margin though. Gotta be a 2nd half team.
Big time turnover created there. If we can clear we get last shot.