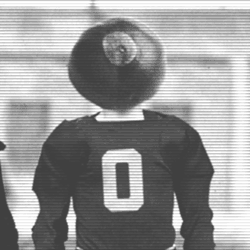 rambis
---
Member since 01 June 2014 | Blog
Recent Activity
Baseball season lasts 162 games.
Not really concerned too much about a qb for 16 class at this point. JT , Burrow, Collier should cover us for the next 3 seasons and hopefully the hype over Clark pans out for us.
Two guys will rush for over 100 yards. Has a team ever had 3 guys? Zeke will likely have 100 by half, xbrax could get 100, Cardale could amass 100 if he plays more than a half.
They do not attend d1 schools. Previously mentioned
With Sibley coming in 2017, I don't see losing Hill as a big deal?
Can the 14 models still be purchased anywhere?
Virginia Tech had little time to prepare for a raw JT Barrett and forced him to beat them, Now with a seasoned JT and the gunslinger/bulldozer ready to contribute and the mystery of Braxton in the backfield, Bud Foster may be having some sleepless nights. Look for our receiving corps to go apeshit crazy come Monday night.
Saturday, September 12 @ Louisville on ESPN 3, unfortunately I don't get that channel on Time Warner cable.
It will be interesting to catch a few games on TV to compare Houston's offense to ours of last year.
Stanley was a pretty good running back as well as Braxton was!
Any explanation on how points are earned? Or a link would help. Does losing in the finals gain any points for a 2nd place finish?
We need to stay healthy and fresh( see Spurs formula). Defense is getting better with Mosgov in the middle .
Reminds me of a mini version of deshaun thomas, seems to have a knack for scoring
Former Steelers tight end Eric Green attended Liberty
Burke wouldn't be playing for the Buckeyes this year anyway. 2 years and gone to the NBA
Haven't heard, can't be too serious. Expecting him to not miss a beat, if he didn't play in the spring game it wouldn't be all that bad. Wonder who our third string rb is?
A 1 loss FSU team would have to drop them behind OSU. Late losses really hurt. Any thoughts?
One more positive is that we won't have to listen to Musburger call the game.
Braxton not choosing to enter the NFL draft last spring(wise decision) has made this discussion a whole lot more fun. I would be worried a bit if Jones or Barrett were battling it out at QB.
Troy Smith , my friends. These recruiting showcases are just what they are. One can't predict what will happen down the road. Talent is one thing, but fitting a system is what coaches are looking for. I don't buy all the hype whether it's a future Buckeye looking great or a Wolverine about to lose again to TOSU.
My guess is LBJ has no clue who Dustin Fox is or could care less?
Bragg did not impress in VASJ state semifinal game this past March.
Good to hear all is well, I'm guessing he spent the night and had some residual alcohol remaining in him on his way home?