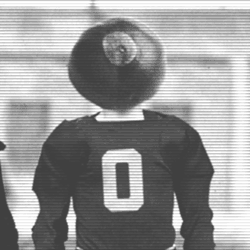 RaleighBuckeye
---
MEMBER SINCE April 04, 2012
Recent Activity
Fans shouldn't be tweeting high school kids, that's pure classless
Andrew, don't forget how many got frantic, every time the PSU board claimed Fleming was flipping, his barber told them?
Now that testing is available and accurate, this is being over thought.
have say, players tested, come back to school if their negative, coaches too, anyone else testing negative, bring your verified paperwork and start getting people back to work or things like this in motion
it will be crazy to think people can live in lockdown for months
people need to work, pay their bills, feed their kids, etc. this approach is not only workable, it's logical
They will call it: the blueprint revenge tour
Amazing on our recruiting is the 3 star commit players are not rated properly
look at Smith offer list!!! He's grown, added weight and muscle and his past rating is old and not been updated
I live in Raleigh and Mack Brown is kicking ass down here sadly it's in the other part Clemson is in, so Dabo gets a pass playing them every other year.
Mack pulled Howelll as well. Georgia Clemson, Fl schools have picked the cream ones out of N.C., Mack is helping us by cutting off some of those kids.
NC State down here is getting decimated by Mack
What a fantastic recruiting path we're on, my only request, is the usual suspects don't turn Grimes into another Elias Ricks thread
This comment isn't aging well for you now. Chicken little man, lmao
I scout here in Nc for 2 schools in Nc and did both Shipley and Pryor.
both, are great players but I like Pryor at Running back, over Shipley and Shipley more as a slot wr.
Pryor should be more durable of the two if they both play, running back. If he commits, this is an incredible pickup
Don't count out a surprise joint commit of Pryor and Edwards!! They met and hung out together and want a 2rb system Alford would be a legend with that, lol
Grove Park Inn, Kevin, it's incredible and you can eat lunch on their terrace and see all of Maggie valley. Great white water rapids ride near, depending when you come
Grand juries will indict a ham sandwich, so this is silly. Due process, has to be followed, period.
Dat, acted appropriately, but in this PC bs world, these guys have to be given a fair trial,
regardless how vile the charges. I live in Raleigh and without due process, the Duke lacrosse boys would be rotting in jail
So many on Cam N are missing what we desperately need is a punt or kickoff returner.

Cam, could learn the dB sad pot , while also, filling this area
Now, I'm dying to see hm in his return press conference!!!
So tired of the talking heads reverting back to 3 or 4 years ago, most player's on that team have been long gone. In addition, our wins and natty are forgotten instantly but a loss by us is cherished by ESPN, SEC
Don't anybody fall for their good ole boy bs. Dabo and gang, are trying to pick our pockets while patting us on the back at the Same time
So many on here defend the star system as gospel, now OSU is 3rd, as in 3rd and you're saying the grades are too high? Total disconnect, this is easily an A- . Class. CB, Watts&Lejond are great grabs.
After last night and today, everyone bought the Georgia fans bs, on them getting Stroud, everyone should see what's really going to happen on Phillips.
That info is old, recent updates
It's not about age, it's about connecting with the players. Larry Johnson is about 15 years older than Combs, and players flock to him, it's Hafley's first gig, as a coordinator so others dingy Combs for this is a disconnect. Combs has the most important credentials needed to attract recruits, just like LJ. He coached up Marshon Lattimore, Denzel Ward and others, he also has solid nfl experience and he's a hell of a recruiter. Combs isn't a home run, he's a grand slam
This is creating a story when one doesn't exist, by the entire group. Washington hasn't been reported interviewing anywhere else, they appear to be making a leap, because of Hafley and BC
They are also counting 2019 as if Fields and J Jackson are , well, I'm their terms " a mirage " they also are glossing over the numerous players who left their program like Soloman
So amazing how BK post yesterday, has been put up by posters as just plan wrong. I read it when he published it, yesterday he sai "if I had to guess " @ he's probably not in just based on the fact that OSU had not heard back yet from Phillips, he reiterated, it was a guess, how did that become BK, declares Phillips not in, etched in stone?
Taking all emotion out of it, it's a crappy job and he jumped at the first opportunity that came along and that's his right. No good guy or bad guy, it's a crap job. Anyone can take a look at the BC, HC history, it's right out there. Tom Coughlin, was the last coach to trend up from there and that was couple of decades ago, The BC job is so good, that Tom Ibrien bolted to NC State, that's what he thought of BC. Hafley has moved on, it is time to move on , it's what he wanted