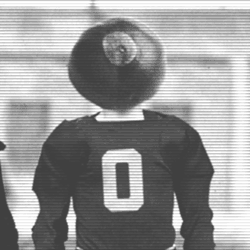 raisincanebuckeye
---
MEMBER SINCE August 29, 2015
Recent Activity

https://www.google.org/publicalerts/alert?aid=21f1fcd60ec11788&hl=en&gl=US&source=wweather
Flash flood watch from Saturday afternoon through Monday morning.
When "Get up" came on, they showed a video of him getting out of his car at 6:15am.
Looks like he arrived at 6:15 this morning.
We just have starters
QB OSU
Burrow got robbed. That was a TD pass.
Burrow bailing the coaching out.
LSU coaches need to get their shit together.
LSU looked conservative, but they got 3.
Coaching is letting LSU down right now.
That's twice!
I believe Miami is in for a rude awakening tonight.
268yds passing (3td), 27yds rushing
This game is right behind tOSU's game on interest for me this week.
If Joe was that close to competing with Haskin's, then LSU has a helluva a QB.
Geaux Joe!!
From game to game the numbers may be inflated one way or the other, but basically, it comes down to being able to do both well.
Could this be the most talented offense tOSU has ever had?
Impressive!!!
That's a TD had Campbell tracked it better.
Offense looking like a well oiled machine already.
You should be able to watch it online through your directv account.
Those people feel the police department was in tOSU's back pocket and not doing anything about the alleged DV, therefore, making Urban the enabler by allowing him to continue with alleged DV with no consequences.