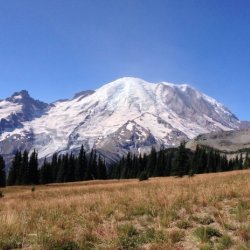 RainierBuckeye
---
MEMBER SINCE November 25, 2017
Favorites
SPORTS MOMENT: The last 3 games of the 2014 season
COLLEGE FOOTBALL PLAYER: Beanie Wells
NHL TEAM: Red Wings
Recent Activity
JK and the O-line should feast on this D- line!!
Yes!!!! Bring the pain Buckeyes!!
That's how you start the half! Cmon D your turn
JK for all 4 downs if needed
Do we still have some quick slants in the playbook? Those would be nice to see
I have my bachelors and my MD from OSU. When I was in med school at OSU there were quite a few UM grads who were in my class. When discussing The Rivalry, they naturally fell back on the academic superiority line. Somehow they failed to see the irony that, despite the money spent on their vastly superior education, they were now in exactly the same position in their careers as this poor, dumb OSU grad. I pointed that irony out to them regularly :)
Last week the D bailed out the offense. This week it was the O, with Dobbins getting particular mention, making up for lapses on D. Hopefully next week we bring it all back together.
That's the D I know and love!!!!!
Clutch TD!!
Your turn D, we are ready to see some blitzes.
All right Hafley and Mattison. Earn your money. Figure it out and make the adjustments.
Chase is due. Let's go D!
Why on earth would you EVER throw the ball there??? Just. Run. Dobbins.
Not too many games won with -3 TOs...
But I have faith in the church of St. Young
Man, I LOVE Teague, but now is not the time
Well I hope this means we start seeing the PSU holds called
Keep attacking the edge. We are so much faster!
Poor Alabama fans just can't understand they're lucky they didn't drop further after losing at home and giving up 40+ points :(
Bless their hearts...
Dobbins is having the game of his life against the nations top D and it's amazing to watch.
My goodness, what an answer!
JK and Olave have just been studs