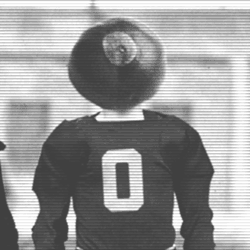 rabidpolitico
---
MEMBER SINCE September 25, 2018
Penn State and Ohio State fan (attended both schools)
Recent Activity
There is absolutely no evidence that Franklin is looking to move on from PSU.
LOL actually most Gopher fans on Daily Gopher and elsewhere were complimentary of the hire and said good things. Don't act like you speak for them, but that's cute though...
A snake for what? Hiring a guy from PA who grew up a Penn State fan and improved the things at Minnesota that PSU needs help with? Give me a break.
Like Urban Meyer taking LJ from Penn State as revenge for Bill O'Brien taking Vrabel? Get a grip.
The hate here for Franklin is unreal. Penn State's main problems was its passing game and QB play, and Ciarracco did a masterful job improving both aspects at Minnesota. Ciarrocco is from Pennsylvania and grew up a Penn State fan.
AHAHAHA. The week they get their act together is a road game at PSU? LOL. They just spotted 25 points to Illinois in one quarter but they suddenly put it all together this week... Yeah okay lol. "The whiteout clowns" beat Michigan and you just prove from your takes then that you're a moron.
This is a very dumb take. Your points are laughable. Your evidence is past performance against Harbaugh and a 2015 Penn State team that was flat out bad? I can tell you never studied statistics either. You are not using nearly enough data when PSU has won 4 of the last 5 games in State College. PSU has a top defense and Shea is not good in the air and I can tell you haven't actually watched Shea in action this year. PSU wins easily, and you'll look back at this post as an embarrassment.
Franklin may be overrated, yes. But the whole "cheerleader" and "hype" labels I tend to think I are racist reactions. Are some of the glib remarks against based on his race? I tend to think so as Mike Tomlin gets the same comments as well as Willie Taggart and Kevin Sumlin. I wonder if we'd say the same about white coaches that are better recruiters than in-game management coaching. But those labels are rarely assigned to them instead to say that they're just merely a bad coach.
PSU and OSU fan here (at OSU now for MBA), and I love the Pitt-Penn State rivalry. But PSU's AD is an idiot when it comes to the whole thing. The game yesterday was a scrappy, defensive slugfest. It's actually one of the rare ones where PSU won in the trenches where its recently MO has been big plays or a loss (as we saw in 2017 PSU-OSU game, PSU was lost when OSU limited the explosive plays). I thought that once Pitt was in the 1 yard line, the tie was inevitable --- I had no expectation PSU would defend the goal line but they did.
One thing I noticed that living in Columbus, if I do have Penn State gear, everyone is still pretty friendly and such. I understand OSU frustrations where my fellow fans keep trying to beg OSU to be their rival as some jilted lover left on the altar. Pitt is the rival and the game yesterday proved it.
Furthermore, wow the conference looked BAD yesterday besides OSU. Even Iowa-Iowa State was a sh*tshow on both sides. But maybe rivalry games just do that?
A friend of mine's brother goes to IU and the general feeling is the fans are apathetic when it comes to football. I don't even think they fill their student section.
Oh and full disclosure, I'm new to here (technically joined in 2018 but first comments have been recent) and went to Penn State for undergrad and master's and I'm at Ohio State for an MBA. So I'm a fan of both teams. I'll root for both teams when they're not against each other but when it comes to matchup against Penn State, I'll stay away from here and not antagonize as I have to root for PSU. I hope this doesn't earn me a blocking from the site given my dual loyalty! If it does, I understand.
No, Penn State has some very good players right now. Clifford is also off to a pretty good start as QB from what I can see and seems just as mobile as McSorley. I definitely think they're a top 25 team and a real threat for sure.
Penn State had a lot of talent out there--looked pretty good.
Auburn looks okay, but Oregon also blew that game with Cristobal's actions. I think the tigers will still have a rough season ahead of them with how sloppy they played.
Who cares? If Franklin wants to run up the score and get his team practice, then I don't see what the big deal is. Idaho was getting paid over a million anyway.