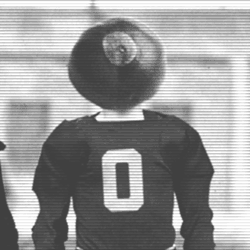 R79er
---
MEMBER SINCE December 27, 2014
Recent Activity
Must have been Kliff's best man too. /s
I don't really think we have any issues with the run game. We've played 2 really good defenses both on the road in 5 games. We are also doing a lot more screen type pass plays this year that get the ball to the running backs but don't count as running plays.
Sometimes if you don't have the depth, you have to go two deep in the tight end. I've seen a couple movies on this topic.
I wish I had a condom for my heart cause this video just f*d up my feelings.
Urban should now call another press conference to say once again that he does condone the use of the shorthand on any woman and if he knew about the citation police being called he would have fired Zach smith immediately, within seconds. /s
I'm not sure why but Ryan Day looks like a Bond villain in the article pic. 50% creepy, 50% evil, 50% genius. Sorry about the math...I went to an SEC school.
I'll never fault a young man for going somewhere they they think is best for them. It does irritate me when kids commit and then backout. I'd rather have a 3 Star kid that wants to be a buckeye and will do whatever it takes rather than a 4 or 5 star who operates likes a mercenary for hire. Good luck to the young man.
I've read this article "more than two times"...which is "more than two times" as many times as the times I've read other articles about this investigation. Holy crap math is hard. I think I just travelled through time.
I'm not seeing a cover on that TPS report. How am I supposed to read it like that?
I wasn't sure how I felt about this article so I had to consult the "The Urban Dictionary."
https://www.google.com/amp/s/www.urbandictionary.com/define.php%3Fterm%3Dlying%2520ass%2520bitch%26amp%3Dtrue