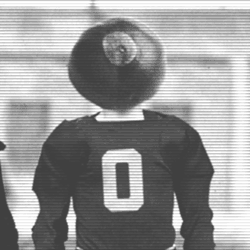 Quiet Storm Fan
---
MEMBER SINCE November 12, 2014
Recent Activity
...and yet he couldn't beat out Jake Fromm.
...and yet he couldn't beat out Jake Fromm.. doubt if he beats out Tate
Not convinced that Haskins' body of work is tantamount to "testimony."
My long shot bet is that Tate is the starting QB next season
The "staff" does not develop its players and does not go deep enough on the bench.
Is that Bill or Ted... Party on Dude
412. Lions wii be throwing a lot in the 4th to catch up.
Bridles needs to get over it..Buckeyes validated. Thank goodness he doesn't coach tOSU football team. Thank your conference commissioner
Good teams make their own luck
Be great to see Dontre field punts at the very least. We need some help there.
It would be nice to have Dontre back to at least field punts.
All I can think about is getting one of those "Undefeated out of Conference" tee shirts..
Best game I've seen since the National Championship win!