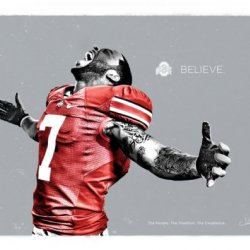 QueenCityBuckeye
---
Member since 04 August 2014 | Blog
Recent Activity
lol the rhombus reminds me of the rocky mountain symbol for Coors.
We are fortunate to know Joshua from the Be Brave Foundation. It's an organization seeking to make a difference in pediatric cancer. Urban and his family are very involved and we had a friend make a donation on our behalf to get this for us. I encourage everyone to check it out to learn more. http://www.bebravefoundation.org
+1 on getting your wife a carry weapon, but I'd never recommend a .22 as a defensive round. Caliber performance has come a long way, but .22 doesn't have enough penetration to make me feel comfortable.
I vote for turning the Walther into the range pistol (awesome for practice) and look to move up on caliber. The .380 version of the same gun is the exact same size.
I carry a Shield 9 daily and would highly recommend. Perfect package for what I need it for.
Haha i actually came here to post a bold prediction that Charlie Strong will be a co-defensive coordinator at OSU next year.
I saw Taylor Lewan at a bar near Vandy last year. I swear I'm not just saying this because I'm a Buckeye fan, but this guy is a complete DICK. He was making a scene and being obnoxious the whole time.
Best of luck, Dunn.
If anything, hopefully this forces us to put the ball in Curtis' hands more often. The kid is special, no doubt. I'd hate to see him under utilized this year in the h-back position (a la Braxton last year)
Kyle - i just a moment to thank you and the staff at Eleven Warriors for all that you do. This kind of analysis takes our fan base to a whole new level. i can tell that people are sometimes impressed by my level of knowledge for the sport and our team during discussions and debates... 90% of that knowledge comes purely from this site. Keep it coming! Feed us!
No mention of a price range? You're suggestions are going to be all over the place.
I purchased a new 2016 Nissan Maxima towards the end of last year. The car is awesome and checks all the right boxes. Sexy (subjective, I know) sporty (300 horses), lot's of good tech and fuel efficient.
No, you shouldn't need a reservation. It's not a high-end restaurant by any means. You may need to wait 15-30 minutes to be seated if its a weekend though. I've been there a few times with some pretty big groups and haven't had anyone get anything they didn't like. My go-to is definitely The Cuban (damn... typing this is making me hungry). Also a big fan of the fish tacos and garlic bread. This is a bold statement but the garlic bread is the best i've ever had anywhere.
If you do decide to check it out, definitely let me know what you think! I've talked it up so much in my last few posts, i hope i don't let you down.
Last July I relocated to Orlando from Cincinnati. You're not going to have a lot of time in Cape Canaveral, so I would kick it on the coast unless you come in a day early.
I would absolutely recommend eating at Grills Seafood Deck & Tiki Bar. Their food is awesome and it is right next to the port. I promise you wouldn't be disappointed. If you're lucky, it's also a great place to catch the SpaceX launches too.
Cocoa isn't favorite beach, but there's definitely some fun to be had. Head down to Ron Jon's Surf Shop. There's a lot in that area including a nice beach entrance. Cocoa is the only beach in Central FL (at least that i know of) that allows open containers. If you're like me, you'll agree that posting up a chair on the beach next to a full cooler of beer is a great way to spend a vacation!
One more vote for the Xbone. I use it mostly for media like Netflix, HBO GO, ESPN etc.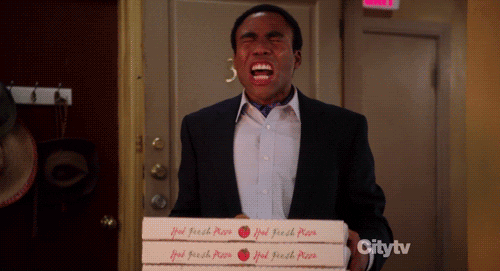 I love the expression on the guy to the left.
What ever happened to BassDropper? He used to always have the scoop.
Great! The experiment is over now, Tom. Time to come on back to the good guys! ...Tom?...Tom?...
The lone player on Western Michigan's roster from Columbus is its punter, J. Schroeder, who attended St. Charles Prep in Bexley.
#Represent! St. Charles Hail
I rotate my carry depending on what I'm wearing, how I feel, or what my wife takes with her. Most days (especially during the summer) I carry my S&W 442, just because it's so easy to carry. Some days I'll go with my S&W Shield 9mm and when I'm looking for more capacity, I'll carry my trusty Glock 19.
Not related to this thread, but I also recently finished an AR build. For any gun enthusiasts looking for a long-gun and are willing to be patient, I'd recommend doing an AR build. It took me about a year to complete, but I saved money and was left with a gun that I truly feel is "mine." I MIGHT sell my Shield down the road to help finance a long-range build, but that's easier said than done.
The family:
And a better view of the AR:
Of course, I had to bounce over to MGO to see how they were spinning it.
My favorite comment so far:

Message for the stargazers

The higher recruits are coming and will fill out this class. Harbaugh is just hand picking some of the lower star recruits that are normally part of a class. No need to get your panties in a bunch.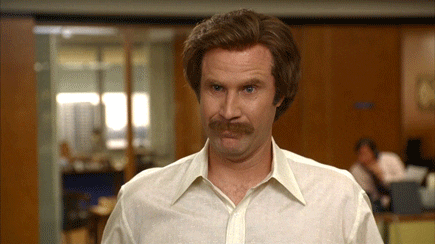 Thanks, Crumb. It's an S&W 442 and has slowly become my daily carry. It's just so much more easy and convenient to carry than the others.
My wife and I are members at Front Site and our last time visiting was a little over a year ago. I love the place and would highly recommend it to experienced and new gun enthusiasts alike. We're hoping to be able to go back again soon and give the rifle class a shot.
My family:
Up-vote for you, my friend. Couldn't have said it better myself.