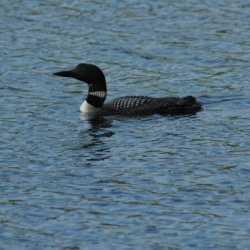 QBYBuckeye
---
Queensbury, NY (via Troy, NY)
Member since 24 September 2012 | Blog
Lived in Pataskala from 1987 until my retirement in 2002. Daughter a Buckeye Alumn and Zookeeper at the Columbus Zoo. Son a Buckeye through and through. Favorite Buckeye memory was taking my 10 year old son to Picture day and meeting Hoying, Springs, Dudley, George, et.al.
Favorites
SPORTS MOMENT: 2015 Sugar Bowl - Zeke's 85 yard romp.
COLLEGE FOOTBALL PLAYER: The 2014-15- ... Buckeyes
NFL TEAM: Giants
MLB TEAM: Yankees, Reds
Recent Activity
Please. Can I submit this anonymously? I'm frightened.
The only issue I see with the OL is experience. Our depth is young, or at least it was last year. Most Offensive Linemen don't bloom until their third year in the program.
Of the recruits still within reach, Ellison is the one I want. We need a bruiser at RB - Someone who runs like Weber but who has the size of Zeke or Carlos.
The most impressive thing about this young man has nothing to do with football - and he is extremely impressive on the gridiron.
It isn't play calling ... it's play design. What do you call it when you do the same thing over and over expecting different results?
Clemson is a dang good team - and Dabo is top shelf.
Urban made his mark by being innovative on offense. Things that were innovative 10 years ago are now old hat and predictable. We need more creativity on offense.
20% of our losses during the Meyer era have come at the hands of Dabo and his Clemson Tigers. That's more than our dreaded rival up north. Only Dino's Saurs have been more troublesome.
Get stoked, Buckeyes!
Doesn't Joey Galloway still run a 3.5 second 40?
In August almost nobody foresaw a playoff team. Pundits were tagging the Buckeyes for 2 to 4 losses this year. That all changed with the "Norman Conquest".
The *ichigan man lost his cool under pressure, lost his team when the going got tough, lied to himself and the world about what he saw on the 4th and inches, embarrassed himself and his school in his after game tirade, and finished the day 0-2 against Urban.
Go Buckeyes!
We just beat the #10 team by 59 points and there is still so much room for improvement. Isn't it great being a Buckeye?
I was glad to see on your board that Mississippi State has climbed to #12. Delete this when you make the edit. LOL
I must be old, because I remember when Penn State perennially had a great defense and an offense that could run the ball and eat up the clock. A couple years of Franklin and they are lower tier in all categories.
Sure hope the young kid is OK. Was the cyclist going the wrong way? One report I saw indicated the cyclist was headed the opposite direction to Schiano. If so, one of them was in the wrong lane. That can be really dangerous for cyclists.
My answer to the last question = Ptomaine.
I can't complain about JT's ability to get into the right play, but he overthrew two sure TD passes (Curtis and Marcus) and tried to throw an interception that the DB didn't want when it hit him in the hands. He definitely has room to improve -- and I expect that will happen. This is not an expression of disappointment, but rather an attempt to keep my feet on the ground.
After yesterday's demolition of a very good Oklahoma team, is it wishful thinking to say this team is ahead of the 2014 team in terms of development? Just keep focused on improving each day.
From the Norman Conquest of the 11th Century to the Conquest of Norman in the 21st Century. History in the making ...
Mr. Kendall has learned it isn't so much the X's and O's as it is the Noahs and the Joes. Basic works well with elite talent and great coaching.
As long as Meyer, Warinner and Tim Beck feel comfortable with them making option pitches, that could be an interesting wrinkle we actually see — Wilson pitching to Samuel or vice versa.
How about Samuel or Wilson pitching to Barrett -- and Barrett throwing downfield to "Pick 'em." ??
He beat his record by throwing 7 TD passes, One went the other way, but it still put 6 on the board. LOL
Every time I think, "WOW! that was Ramzy's best!" He goes and outdoes himself. Thanks for that trip down memory lane (yours). Terrific stuff.
Coach Coombs needs to stop holding it all in. Let it loose, coach!
If Urban puts JT on salary as Co-Offensive Coordinator, does that free up a scholarship?