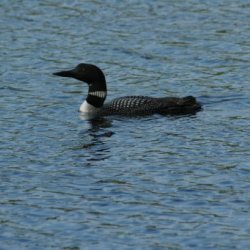 QBYBuckeye
---
Queensbury, NY (via Troy, NY)
MEMBER SINCE September 24, 2012
Lived in Pataskala from 1987 until my retirement in 2002. Daughter a Buckeye Alumn and Zookeeper at the Columbus Zoo. Son a Buckeye through and through. Favorite Buckeye memory was taking my 10 year old son to Picture day and meeting Hoying, Springs, Dudley, George, et.al.
Favorites
SPORTS MOMENT: 2015 Sugar Bowl - Zeke's 85 yard romp.
COLLEGE FOOTBALL PLAYER: The 2014-15- ... Buckeyes
NFL TEAM: Giants
MLB TEAM: Yankees, Reds
Recent Activity
If he didn't care, it wouldn't be as much fun.
Officials make mistakes. That is forgivable. Overturning the call made on the field when all of the evidence supports the original call was not a mistake. The dude had significant money riding on the outcome of the game. I don't see any other reasonable explanation.
Nation's toughest schedule and we still went 12-0!
Are all three no-conference opponents playing in their respective championship games? Who else can say that about their non-conference schedule?
It seems that the SEC voters (43 of them) are afraid of Clemson.
It's fun beating Indiana North!
Minnesota has a more convincing win than any of Bama's. And Minnesota is still unbeaten!
Noon games are the best. All important games should begin at noon. I miss the ends of 3:30 kickoff games, and I miss the entire game when the kickoff is at 7:30 or later.
Since you concede that Fox is scheduling their best game at noon for ratings, is seems that you recognize that you are in the minority is opposing such scheduling. Meeting demand is how you boost ratings.
Chase Young beats a Tight End with a Speed Rush, then beats a 312-pound Tackle with a Bull Rush. Is he Human?
How is TTUN ahead of Wisconsin in the polls after the beat down Wisconsin gave them head-to-head?
I'm wondering whether Maryland or Rutgers will be the "trap" game this year because you know we won't overlook either PSU or TTUN ...
LOL
Do you mean as #23 did on that triple-team block on #2 that ended in a sack? lol
What I loved about that 55 yarder is that he kicked it out of the 9 inch rough.
OOPS! Missed the second #25. Still can't wait for Cincy to beat UCF.
Of course the AP dropped MSU out of the top 25 because they are playing against the Buckeyes this week. No other reason.
There's a reason I turn off the TV volume and listen to the radio feed ...
I'm still waiting for Fields to learn this offense ... and the players to adjust to the new Defensive scheme ...
Can't wait to see the replay on Sunday. I hit the hay at 7:30 to get my 7 hours sleep in by 2:30 when I get up. I hate night games!
If Cincy were playing Bama, Georgia, or Clemson, they'd be ranked in the top 15.
I hope they run the table after the Buckeyes beat them 45-15
Where is the updated Scholarship Grid? Who dropped off the chart?
My predictions are much better when they concern things that have already happened, but my expectations for the upcoming season are extremely high for this group. GO BUCKEYES!
I still don't see why that Football Team North of Toledo (NOT) is rated so highly. Wasn't last year their last best chance to beat the spell? Why has that been rolled forward to this year? I understand teams like 'Bama, Clemson, Georgia - and to a lesser extent, Oklahoma and LSU - being rated up there. But Football NOT has not proven anything.
The NCAA finally gets something right and you rip them for it. Scholarship players are getting paid plenty as it is, unless you think a degree from Ohio State is worth nothing and costs the students nothing. Room, board, tuition, books, health care, and ann opportunity to showcase your talents for the pro league are not pay enough?
Sorry, but you are dead wrong on this one.
I'm excited for the coaches to work their magic in practice so we can enjoy watching the kids work their magic on Saturdays.
New team. New chemistry. New strengths. New weaknesses. New challenges. New frustrations. New victories. College Football!
Go Buckeyes!