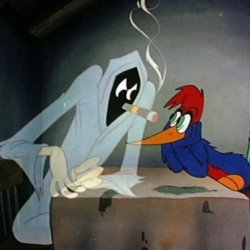 Qb Spy
---
Ohio
MEMBER SINCE October 13, 2018
Recent Activity
This pleased me. Thank you.
Looks like outreach to me. I like to see the depth of the playbook as well.
Is Hoak the kind of guy who would get any NFL interest? I haven't paid him any mind/looked him up. Maybe, he is just playing looser.
I'm excited to see it all on the field.
Ann Arbor's away uniforms are bunk.
Passion is inspiring. Football is about inspiration to move the chains. I'm not surprised he likes him.
Day will stay. I mean, why leave?
I'm missing BTN. It would be nice if Maryland blossomed as a result of their Big Ten membership. Third place in the East kind of blossom though.
Tressel was hagged for sure.
I enjoyed the qb battle during the VA Tech loss.
This is what I've been wondering about.
More than one way to win a ball game.
Love those games. They need to get that licensing issue worked out pronto. (For NCAA)
Day has the hot hand. He should pass the blue team in the head to head, all-time series.
Good instincts.
That brings me down.
How is the whole world not infatuated with this game?
Exciting times in Columbus.
Good opportunity for the 'am I a joke to you?' meme here.
Phil's on our side this time 'round.
I miss it.
It's crazy that J.K. Dobbins went from one of our weapons, to being possibly the most important player on the team. He's primed for a great season, and we need that. I hope the offense comes together. For the players, these next eight months could be real special in terms of building/being the team. God bless Ohio.
Good times
With so many questions, is this Dobbins' year?
Wait, what?