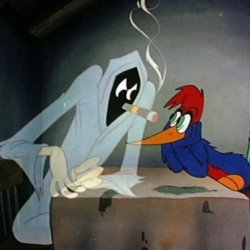 Qb Spy
---
Ohio
MEMBER SINCE October 13, 2018
Recent Activity
Bucks vs Ducks!
The takeaway here, is that Buckeye football is boss.
They need to get an NCAA game together, in case we have to go digital.
Good matchup. Really want the get-back, and I think the qb battle will be fun.
Good matchup. Really want the get-back, and I think the qb battle will be fun.
Drue the man!
Seven rushing touchdowns (combined) in the next two games for Dobbins.
Knew this day would come.
This has been a great season so far. The wolverines are screwed.
I think it's the transition from last year. The previous season was very dramatic with the Urban stuff, and of course Haskins, and the receiver corps. Now we get the new coach, and I like him, but he doesn't seem like a wild character. You have the mail orderesque qb sitch. Now, don't get me wrong, I like the guy, but something is lost the more you....make the NFL the focus. Not that every guy doesn't want to make the millions, and all that, but the idea of being an NFL training/holding camp....makes it feel different than just a few years ago. Throw all that into the rather boring playoff picture...I mean these other teams are locking up spots in the playoff by scheduling games. Haven't even played them yet. That's the talent disparity, the scheduling hijinks, the media buy-in. (Literally and figuratively) It feels different to me too this year. If it persists into next year, then maybe shake it up a little. Take an interest in a second team, perhaps. Things tend to get less interesting after awhile, in general.
Powerful, and we got that momentum. What a season.
Having good wide receivers changes everything.
I like him. Our mascot is a tree, really. Pretty cool.
I still scratch my head over Maryland's inclusion in the B1G. The case is there, it just feels wrong to me for some reason.
We can be certain it won't be a losing season. I think there are enough pieces there, irrespective of q, that allow us to stay near the top.
This pleased me. Thank you.
Looks like outreach to me. I like to see the depth of the playbook as well.
Is Hoak the kind of guy who would get any NFL interest? I haven't paid him any mind/looked him up. Maybe, he is just playing looser.
I'm excited to see it all on the field.
Ann Arbor's away uniforms are bunk.
Passion is inspiring. Football is about inspiration to move the chains. I'm not surprised he likes him.
Day will stay. I mean, why leave?
I'm missing BTN. It would be nice if Maryland blossomed as a result of their Big Ten membership. Third place in the East kind of blossom though.
Tressel was hagged for sure.
I enjoyed the qb battle during the VA Tech loss.