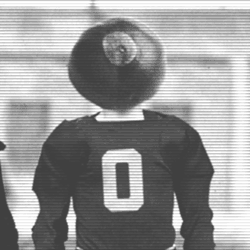 pynchon
---
MEMBER SINCE February 13, 2013
Recent Activity
Bourbon Street or Little Bros?
Confederacy of Dunces by John Kennedy Toole. I laugh out loud every time.
Very topical, couldn't resist, plus it came highly recommended:
The Great Influenza: The Story of the Deadliest Pandemic in History by John Barry
Quite eye opening how poor US medicine was at the beginning of the 20th century. I didn't know the story behind the founding of Johns Hopkins and that school's unique role in modernizing US medicine.
Don't know how to add it...Last of the Mohicans, final fight seen. Daniel Day Lewis, Wes Studi, and the music.
Recently finished The Nickel Boys by Colson Whitehead. I thought it absolutely lived up to hype. I liked it so much I decided to pick up The Underground Railroad by Whitehead. I liked it as well. Currently reading the new Edison biography by Edmund Morris.
After seeing the trailers all spring, I recently bought "Midnight in Chernobyl " by Adam Higginbotham. I highly recommend it. I couldn't put it down. Having read the book and knowing more about what happened, it's a little disappointing to know that Emily Watson's character is completely made up.
Modern medicine is the main reason people live longer today compared to 100 years ago. The pharmaceutical industry is a major part of that. I happen to work in the field and resent being told I'm apart of an evil industry. Yes, many drug companies have done some stupid marketing/pricing decisions over the years but that's the exception rather than the rule.
Karpov is a cold hearted killer
I've always preferred Waits to Cohen.
DJ, I'm guessing your a big fan of Longform too. Half of the WMD links I've read the previous day because they were linked on Longform. Their podcast is great too.
This American Life
Radiolab
Criminal
99% Invisible
Uhh Yeah Dude
The Moth
His first book was the Neon Bible. I haven't read that one. I'm really surprised more people haven't mentioned David Foster Wallace. The guy was brilliant and it's a shame he's no longer with us.
I really liked Bursten. We're you there when they had the fire in the Coleman labs?
2002 Chemistry grad here. I also started out pre-med (Biology major/Chemistry minor) and later as a result of a great Organic professor (Todd Lowary) switched my major to chemistry and never looked back. After five years of graduate school at another B10 school (UIUC), I landed a biotech job out here in NJ.
Gravity's Rainbow by yours truly.
Anything by David Foster Wallace. If you like to laugh, you should pick up A Confederacy of Dunces.
Caruana is the real deal. He'll give Carlsen a run for his money after this next championship cycle.
Charles G. Dawes. Vice President and Noble Prize Winner
Can't believe Papa Jerry went to my hometown school!