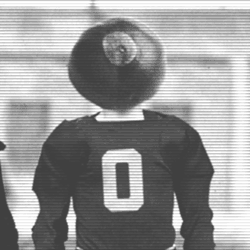 pynchon
---
Member since 13 February 2013 | Blog
Recent Activity
Karpov is a cold hearted killer
I've always preferred Waits to Cohen.
DJ, I'm guessing your a big fan of Longform too. Half of the WMD links I've read the previous day because they were linked on Longform. Their podcast is great too.
This American Life
Radiolab
Criminal
99% Invisible
Uhh Yeah Dude
The Moth
His first book was the Neon Bible. I haven't read that one. I'm really surprised more people haven't mentioned David Foster Wallace. The guy was brilliant and it's a shame he's no longer with us.
I really liked Bursten. We're you there when they had the fire in the Coleman labs?
2002 Chemistry grad here. I also started out pre-med (Biology major/Chemistry minor) and later as a result of a great Organic professor (Todd Lowary) switched my major to chemistry and never looked back. After five years of graduate school at another B10 school (UIUC), I landed a biotech job out here in NJ.
Gravity's Rainbow by yours truly.
Anything by David Foster Wallace. If you like to laugh, you should pick up A Confederacy of Dunces.
Caruana is the real deal. He'll give Carlsen a run for his money after this next championship cycle.
Charles G. Dawes. Vice President and Noble Prize Winner
Can't believe Papa Jerry went to my hometown school!