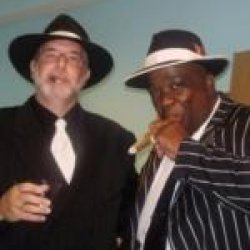 Psychranger
---
Member since 06 April 2013 | Blog
Recent Activity
Can you spell "Pancake"? Welcome Jack!
Get well fast Meechy! Your time is coming brother and you'll be plowing in front of 107,000 fans who love u !
MK has the best hands on the team. He catches balls no one else comes close to bringing in. With a QB who's not all that accurate, MK is the guy that can pull down the 3rd and 12 to keep the drive moving. He needs consistent playing time, not a series here and there.
Someone "running their mouth" is absolutely not a reason to physically assault another player during the after game handshakes. It reeks of extremely poor self control and anger issues. Your comment sounds like you don't think what he did was wrong and you have a need to defend the behavior. Pathetic.
Jermaine U. Is absolutely a great young man. I think he will be a key as to where we wind up with this class. Sadly, as much as we'd all love to have Knox and thought we would considering his background, it's no longer looking like he's gonna choose what had always been his favorite team and instead is gonna stay in Tinseltown. No top 5 teams over there, but we wish him well wherever he lands. He's a great kid but we can't have all of them! That's why getting Jermaine would be so important. You just can't have enough of the Big Guys, and we've got holes to fill! Can you imagine being an OL at OSU knowing the speed that your blocks are going to unleash??? This is going to be a team that is going to have tons of big plays year after year with O Linemen looking great to the NFL paving the way.
Miles, I appreciate your update. Austin Roberts looked super! And I was really proud of Terry McLaurin not only for his SPARQ and 7 on 7 play, but he verbalized so well on Nat TV how glad he was to be a Buckeye, how great the Coaches are, how he and others were " working" on uncommitted players. What a great representative for the class! I was a little disappointed in not getting to see young Mr Collier play, but Trent had positive things to say and his criticism was that Stephen sometimes just needed to let it rip! Sounds like a disciplined kid who as his confidence grows will be able to do just that !
Urban getting hammered all over Sports Talk in Atlanta. SOS about leaving Florida, faking illness, tons of stories about helping players get away with breaking rules including having them wear walking boots as if injured when missing games for drug infractions, and now the report that he "snitched" on his former employer and assistant coach for illegal contact with RB Samuel who had the Gators high on his list then switched. The lack of logic by these idiots is only matched by their dislike for Coach Meyer and willingness to believe every story that anybody brings up as fact. Funny, the folks at Florida loved him til he left and only NOW do they express outrage at an alleged lack of discipline. They even link him to having responsibility for Hernandez's possible murderous behavior. Nobody cares about the problems at Alabama (late withdrawal of scholarships by Sabin), Auburn (criminal charges against players), Georgia ( constant arrests of players for you name it). It's all Coach Meyer! If it turns out he had nothing to do with reporting some recruiting violation at Florida, they're gonna have a lot of backtracking to do after the relentless diatribe all over the radio today!
Sound like great kids. The quality and physical talent requirements required by Coach Meyer is getting higher and higher. Their offers probably depend on whether they can meet the talent end.
We're lucky to have this young man. He's got the head of a General on his shoulders and was brought to tears for wanting to be a Buckeye so badly. He WON THE QB MVP in the Nike Camp in Georgia, outperforming other names with higher rankings. A quote from that camp was along the lines of "on a day when defense ruled, Stephen Collier moved the team right down the field with velocity and accuracy". His films show accuracy and great running skill, never seeming to go down on the first hit. If u get a chance, find a full photo of this young man. He's already built like a big man as a rising Senior in High School and was offered by Harvard because he's plenty smart. He's a jewel and Coach Meyer and Coach Herman know one when they see one. Congrats Stephen!!!
Looks to be a fine athlete. Do people ever go to the HS football games in Indiana?
Nice article Chris. You and I are asking the exact same question re: Meyer praising Fields when all the factors like speed, getting open, and most importantly, the moves to avoid tackles and break to the open with speed are what you get with Thomas. None of the other receivers have game breaking moves and usually go down when hit. Thomas avoids the hit and creates space which is a God Given Gift. I've seen Coach Meyer at UF demand perfection of a few players he felt needed to be pushed to the point of breaking before giving them his blessings and I hope that's what's happening here. What mistakes are they that he says are preventing Thomas from rising on the depth chart? It sure wasn't the TD catch he made, where he used his jumping ability and hand eye coordination to wrestle the ball away from the defender!
The young man is a burner for his size with sure hands and not afraid of contact. Smart with solid character as well.
What a great kid. He brought tears to our eyes when we watched his committment. No doubt he has outstanding talent, but this young man has substance and character that's not always so "EZ" to find now days! Welcome to the family. We're proud to have you!