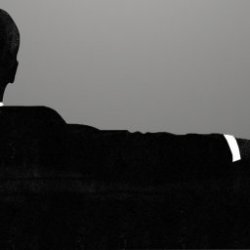 Ps it's
---
Wheaton, IL (via Toledo, OH)
MEMBER SINCE November 04, 2013
1989 graduate of The Ohio State University
Favorites
SPORTS MOMENT: January '03 in the desert
COLLEGE FOOTBALL PLAYER: Chris Spielman
COLLEGE BASKETBALL PLAYER: Jay Burson
NFL TEAM: Detroit Loins
NHL TEAM: Detroit Red Wings
NBA TEAM: Detroit Pistons
MLB TEAM: Detroit Tigers
SOCCER TEAM: Bayern Munchen
Recent Activity
Chik-fil-A
While everyone is in line there I can get a hot dog faster
2
i assume the 90s teams would have different players and different outcomes. Maybe Tressel doesn't recruit Eddie George? Maybe he turns the tide against Michigan earlier? Maybe he wins one in the 90s then never another one kind of like his run in the 2000s.
Joey Galloway 4th down catch and run for TD against Washington in '93
Call 867-5309
Walk 500 miles
like big butts and don't lie
don't worry be happy
Nice pull on Jaggerz - written by lead singer Donnie Iris
Hmmm - 5 songs is tough but if I had to pick
1. Born to Run - Bruce Springsteen
2. Sheena is a Punk Rocker - Ramones
3. Heroes - David Bowie
4. Everybody Wants to Rule the World - Tears for Fears
5. Lovely Day - Bill Withers
Like
Authentic
Literally
Remember this from the greatest documentary ever filmed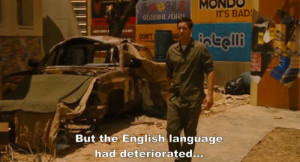 Food - chicken tikka masala
Drink - I'll be trying to decide from my current collection...
Rollin' back to the 90s...
I've seen all of the movies listed here but I have never seen any of the Avenger movies
I work with some youngins who have seen all of the Avenger movies but few to none of the movies listed above
Haven't seen Star Wars? c'mon do you live in a cave?
Or even worse - start a message board discussion about Clay Travis
Tony Iommi hacking up a bong rip
The only consistent thing the CFP Committee has done is no 2-loss team has been in. That ain't changing this year
Enjoy many of these but didn't see Shutdown Fullcast mentioned. Hilarious but beware they are not too keen on OSU fans
It will be interesting to see if he goes that route. Cox looked like he was on another level at worlds and could probably win either weight
Those Olympic weights are tough for American wrestlers - does Dake move down to challenge Burroughs or up to challenge Taylor?
The Nittany Lion RTC hasn't won squat internationally yet PSU has dominated college wrestling. The Ohio RTC has a bunch of international medals including Olympic gold but are stuck behind PSU in college wrestling.
Snyder has slipped to silver then bronze at the worlds and if Cox goes up he is currently better than Snyder. He needs help and coach Cunningham is a wizard at strategy/tactics.
Think he's actually going there to work with Cunningham more so. He needs a strategy to beat Cox (if Cox goes up) and Cunningham is a wizard at that