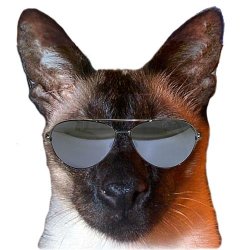 PRO8
---
MEMBER SINCE December 11, 2016
Recent Activity
That sounds converted ....
I thought you had to be a real journalist to ask questions ?
I'm thinking this is a next year team.... they learn to play together this year, next year they take it up a notch and are NC contenders...as long as they do not loose anybody and stay healthy.
I think the most interesting position on that list is PSU at #5... I'm really surprised by that... ...PSU at #5 is just so not normal...
Not being a smartass but but why are you concerned with the advertisements and in between play nonsense? I'm very happy not having to deal with those and I think having those edited out is an advantage. I'm able to watch any game on you tube but they do cut ads and between play stuff.
If you have access to BTN you can get many of the Classic OSU games and record to a DVR but they are edited for ads between play and halftime garb most but there are some that run longer and include some of the between play talk , it depends on the recording.
He seems to have a lot of little altercations and that is the problem... what don't you understand about that?
I was hoping to see Milton mentioned.... he would be a great get!!!!
So a commit can change his commitment but the school cannot change theirs?
Untreated.... player heal thyself must work
Well he is a 21 recruit but how can he even be at #45 for the 21 class with all those excellent test results going for him.... that did not just happen as he had to put up numbers to even get invited to the event... maybe he was the 45th WR they added to the list but that hardly seems a fair way to start out ranking kids and it would seem he would probably be somewhere in the TOP 10 with his test results alone... strange unless it is one of those academic things but that is just pure wild speculation also.. something is not right that said I expect the rankings to be adjusted accordingly.
Time for McGuff to step it up.He is getting some good players but the results have not been there. These next two years needs to see a much better result or this starts becoming JIm Foster like ....much to quickly
I like Steele a lot but I think as a frosh he will be limited but you never know... but I think MT has a shot at a breakout type performance do to his time here and his abilities...
John Copper... the gift that keeps on giving...
I expect to see a lot of the Master this year. I think he will be utilized much more than people think...I think he is the the prototypical type back the Buckeyes will needs with his pwr and speed ..
Even though we like Gene Smith... he was a big reason for that team not getting enough credit..
Mainly fans were upset with Kaleb because he lacked the BB IQ to stay in the game and...seems he may lack maturity in that he had to miss 3 games without even drawing a foul...
One of the worst discussions ever... why would you want to know when ttun fires Hairball... he is exactly the coach they need You should be happy they are happy...
Should never bitch about what works, you may find out the hard way what does not.... And it isn't like UFM does not spread the ball around and that is why it worked so well, they did not know from one play to the next who would get the ball and even when they did it was still not easy to stop. 83-9.
I see the movie , I'm in and out in two hours....
I always wondered what would have been if Coop was fired after 5 seasons as he deserved to be.
Most definitely .... for any BB player at anytime .. and maybe even hand size...the verticals would be interesting also