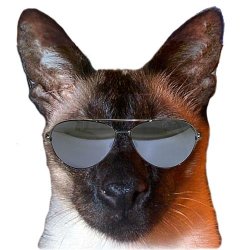 PRO8
---
MEMBER SINCE December 11, 2016
Recent Activity
Cuyahoga.... Cleveland Cuyahoga's I believe an Indian tribe in Ohio...
When did Indians become derogatory? So no more cowboys and Indians? Spiders is part of Cleveland history.. Cleveland Buckeyes were a negro league team name ... Cleveland Grey Socks... the Grey Socks were another Negro league team name
hard to offend anybody with Grey Socks... I still like the Indians Redskins I see an issue Indians not seeing it..
Sorry but beating ttun is nice and winning the BIG championship is great but being the CFB National Championship is the ultimate prize for me ... after all as UFM would say "if they're keeping score we want to win" and that is the ultimate prize of CFB...it is a special season and they don't happen that often... but should making it more special more often...
BIG COY has lost its relevance to that fact as Ohio State coaches hardly ever win...JT did not win it either. His 2nd year here he wins the NC and goes 14-0 after the crap show Cooper left and JT does not win it even that year. IIRC they gave it to Ferentz....
I hope if he plays that one year at MSU he takes them to the NCAA championship game and wins it... the BIG drought needs to end...
All things being equal it was corrupt at that time when compared to now... what they did to get and keep players then from what I have read puts what happens now easily on the up and up.. There was no true NCAA at that time as we know it today . It wasn't until the 40's that the NCAA even looked at financial aid and recruiting. They mainly dealt with game rules , safety of the athletes and were mainly discussion groups for each sport trying to guide them for safety and rules. What some did would make what some do now look like light weights when it came to college athletics as it was done front and center without any real deterrent for it not to happen.
Well he has a contract between him and the university allowing him to steal so it is not illegal or corrupt it is Xichigan... aka the Xichigan way ..and it does serve its purpose for us , it drains their resources when the money probably could be better spent.so you really can't get upset about that. In fact I would be more upset if they got rid of Hairball, that would mean they were actually trying to improve....
For most folks a bust is when the palyer just does not live up to they hype do to expectations and usually draft position not injuries ... for some reason there are people/know it alls out there that cannot make that distinction... like most of the Browns first round draft picks since they came back in the NFL as they were usually early selections...those are bust...
Seen Ten Years After , along with ZZ Top and Rory Gallagher at the El Paso Civic center back in the early 70's while stationed at Holloman AFB NM one of the best concerts I ever seen well probably next to the Neil Young And Crazy Horse concert I seen in Munich, Germany in 76.... They all knocked the ball out of the Park....outstanding all the best concerts I seen were while I served in the military for some reason...may have been the camaraderie..
John Cooper teams had zero shots at NC games ... they were getting tripped up by the uneven sidewalks on the way to the steps or the doormat at the bottom of the steps.....the few times they had legit shots...
I hope he gets a chance to show it on the field and I don't mean having to chase down someone from behind that he let get past him....if he plays...
I worry that he will be ridiculed for not being able to reach those stats and it will cost him the Heisman...IOW it will be impossible to do better than that or next to impossible , winning the NC will have to suffice ... but he will have probably have deserved the Heisman...
Probably played are worst game on Offense in that game.. we were not clutch when we needed to be, execution was not there when it needed to be IMO...
IMO the 2006 team was overated probably because they were Preseason #1... They barely beat ttun at home and got blasted by Florida in the biggest game that mattered... they only beat an Illinois team that was 1-7 in the BIG by 7 points... the O was adequate at best and the D you could say the same... there is a reason why they got beaten so bad by Florida... they were not that good but the schedule was favorable enough for them to run the table... ttun that same year also got blasted by USC in the Rose bowl and they were the #2 team when they played the Buckeyes... a bad BIG made the Buckeyes look better than what they were...
Petiit Fere after we lost Carmen(?) about 4 months before, happened IIRC the last week before signing day..
There is way to much focus on dead or not dead.... this virus is not like the flu, it is able to attack the lungs and other organs in a more aggressive way. than the flu can Thus you can survive it but may be left with brain,lung,kidney,liver damage leading to a meaningfully negative quality of life and a shorter life and spending time in rehabs, on special drugs and not being able to live the normal life you would have expected . And this is also happening to young people not just the elderly who of course have the worst outcomes usually... this ain't granpa's flu...
I would like to see less and less of these games against non P5 teams and just more P5 teams... instead of just scheduling the cream of the crop would love to see OKSt ,Miss State, Ole MIss, Baylor ,Arizona, Colorado, WVU, Kentuck, North Carolina, South Carolina,etc
Man they left out Baker and McMillan....list sucks
I cannot pick one player but Sermon or whoever starts at RB is going to be the most interesting for me.... When MT III went down the position became a Big? and now with Sermon it still is as he also has an injury history to overcome. In reality Steele Chambers looks like the guy simply because he is the healthiest... watching that position will be super interesting . We might have to go through a couple games to find out who will be the guy unless someone jumps out in fall camp.. and then to see who will get to be the first sub in.... that is even more up in the air ... could a true Frosh Williams make a move? He looks the part of a good RB now and he has his mind right....
tOSu has always tried to schedule the SEC the problem is many of these programs will not play North of the Mason Dixon line.... Florida is notorious for not playing anywhere North ,Bama ,Georgia also have not until recently played many games outside of SEC country and even when Bama does they find a way to make it neutral site...and to top it off when you got to a Bowl game they are almost all either down South or out west so they don't even have to leave SEC territory for most bowl games either...... I can think of Sugar,Gator,Cotton,Orange,Peach off the top of my head all being major bowl events and there are also some not so major
Yes there was the Tenn series that disappeared and also IIRC Vanderbilt was also in there somewhere...I expect are next game against the SEC will be in a CFP game..soon...