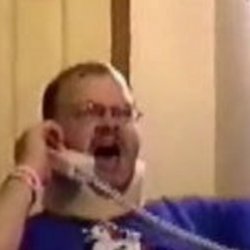 PresidentMeyer88
---
Member since 18 June 2014 | Blog
Favorites
NFL TEAM: Philadelphia Eagles
NBA TEAM: Chicago Bulls
MLB TEAM: Cincinnati Reds
SOCCER TEAM: Columbus Crew
Recent Activity
This dude said it best lmao
Why is Xavier Peters wearing blue jeans?
Stop forgetting Kendall Sheffield- a former 5 star CB who is expected to come in and compete for a corner spot. Ward was really good this year and should he great next year. Hopefully Webb improves in his second year as a starter. Erick Smith is really talented; we've just forgotten about him because of injuries. Four solid starters right there.
Why are people so stupid? Do they not understand that this is satire with an underlying message arguing FOR Ohio State to be put in the playoff?
We probably have more talent/potential, but they are older and more experienced. We're going to have to bring more energy, mental preparation, and tenacity, and we're going to have to outcoach them. Should be a good game.
Yeah the music is pretty bad, but it's a pretty cool video nonetheless
I'm happy to see that he's healthy. Even if he does not win the starting job, his superb talent will bring out the best in the rest of the corners during the competition for the starting spot.
That's true. I was just pointing out that BuckeyeRealist13 was looking at different rankings.
Look like kids are getting recruited earlier and earlier. A 6'6" 290 lb. sophomore? That's awesome. I'm glad to see we're in great position with many of these recruits already. Trevon Grimes from St. Thomas Aquinas and Donovan People-Jones from Cass Tech would be huge for Urban's pipelines.
For 247 rankings, there are 3 five stars. According to 247 composite, however, there are 42.
Not even Chuck Norris can block him.
Haha that's awesome. First the spelling error and now this? TTUN can never get it right.
Don't be quick to judge the kid. We don't even know him very well; this is a life decision for him, and he just wants to make it the right one. Sure, when he makes a commitment, he should honor it, but he's only 17. Give him a break. If he gets his thoughts straightened out, I'd love to have him. He plays great football.
I guess the Jerome Baker situation proves nobody's a given. Hopefully we're able to flip Baker or end up with Kilby-Lane, Jefferson, or DeBerry. Even if we don't get another addition, I'm very happy with Conner and Hilliard.
Didn't Meyer say that he'd find a spot for him if he wanted to commit? Anyway, I think it's between USC and UCLA at this point.
Haha obviously. I was talking about Jerome Baker.
I think Baker is just keeping his options open, but in the end, trust Urban. He'll choose Ohio State.
We were in great position with those guys last year, but it wasn't at the level of Haskins. Most experts say he's basically ours, and yes, he has visited, unlike Gibson. Don't forget that Haskins has always been a dedicated Ohio State fan.
We may not have a representative this year, but remember, we're in great position with Haskins and Pass. Next year, we'll dominate the QB position.
I love how we're getting these great, well-spoken kids with awesome work ethics. It seems like Urban is trying to build a positive culture here; we need more of this after the bad rep we've gotten in the past few years.
Hopefully we get Damien Harris soon. Being able to play in the same backfield as Harris would be a huge sales pitch to Gibson.