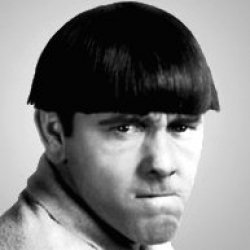 prdoctor
---
MEMBER SINCE January 19, 2012
Recent Activity
Maybe a risky move going to Careless Whisper in week three? I thought for sure Ramzy would need to save that one for November...
Michigan Man's psyche is built on results from 1897.
I think they finally increased the prices enough to dry up the secondary ticket market in Columbus, and now they're paying for that. About four years ago you could buy any Buckeye football ticket at face value with the confidence that you could at least get face if you needed to sell. Not anymore -- I almost had to eat "premium" Michigan State tickets two years ago, and I am hearing more often about people just giving away tickets to the lousy games. That makes you hesitate when it's time to buy alumni tickets.
*Hall of Fame coach John Cooper... :|
Just imagine the sodium rain that would fall in Cincinnati if Ohio State ever seriously considered having a victory parade there.
The Baldwin decision was a surprise, but boy did they respond quickly.
Question for the room: About what % of the time do guys recommit and then end up going with their original choice? This is the first time I can remember, with the possible exception of a flakey guy or two who bounced around at other places. (Not at all implying Cavazos is like that.) It seems like this is a great indicator of what's happening within the program.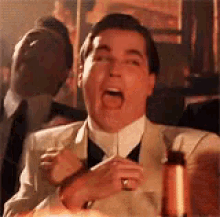 Lots of understandable opinions here, but that Nebraska game smells the Purduiest to me.
Agree. He was a natural, he improved as the season went on and unlike many analysts he brought good insights to the game.
Someone else who was way better than Keyshawn was Joey Galloway -- not that you'd ever know it because Keyshawn played in LA and New York and, shall we say, believed in self-promotion.
Ultimately it's not going to matter what Delaney or Scott think, unless they're immortal. Bowl ratings and attendance are going back up right around the time the public develops a renewed interest in the NIT. The playoff will expand and people will wonder why in the hell they didn't do it sooner.
Economic incentives have helped the bowl system hang on for too long, and economic incentives are what will effectively kill it. It's just a matter of time.
It is. In fact, I still have a "Pace" pancake magnet Ohio State mailed to media members in '96.
The golden sombrero he gets to wear for the rest of his life is a mirage, too.
Jeez, he could've had some game and asked each guy who they think should win without picking themselves.
Orlando Pace, even. The difference this time is we were dealing with a first-year starter and an unknown. (In fact, we weren't sure he'd even BE the starter.) What we ended up with was the most optimistic outcome any of us could've imagined.
Yes, and it's all in the name of driving viewership - all pointed to the next televised event. Hell, we barely got to enjoy the sandblasting of TTUN before they were out there bitching about this team's flaws, talking about what they didn't deserve -- but, hey, be sure to catch this NEXT big game because it's sure to impact Ohio State's playoff chances. I get why they're doing it, but that doesn't make it any less grating.
Anybody know what Thad's up to now? Is he still in town? (I image it'd be hard for him to be so close the the program but not involved.) Nothing but love for that guy -- he gave us some amazing seasons.
And the #1 reason to have a 16-team playoff is to make these stupid-ass antiquated polls completely irrelevant.
Bingo. And with the secondary market drying up, people can no longer just fork over the cost of tickets with the confidence that they'll be able to get at least face value for them later. I almost had to eat my Michigan State tickets last year - at $195 each - because I couldn't find any takers. This year, for the first time I did not buy my alumni tickets because I figured that, as a local, something would materialize. Sure enough, someone just gave us Tulane tickets. So, it's that, plus sitting through TV timeouts, plus the time commitment, plus OSU's disregard for customer service, etc. that just make it better to watch on TV.
Rapid improvement during the season doesn't usually come. But sometimes it does. That's what's cool about the college game. Think Chris Gamble learning how to play corner in 2002, or the light coming on in the passing game for Troy Smith in 2005. Go back and look at the lowlights of the 2014 game against Cincinnati; those guys figured it out. These guys can, too.