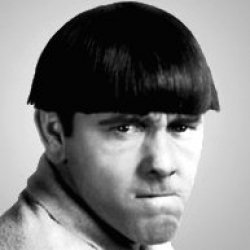 prdoctor
---
MEMBER SINCE January 19, 2012
Recent Activity
Gonzaga #1 by virtue of LSU's space/time-continuum-distorting football win over Alabama.
When Joe wins the Heisman, should Ohio State acknowledge it in some way at the Woody?
Definitely not OK with it -- that's just what happened.
Yeah yeah yeah, 1969... A decade later it was even more similar to tomorrow's scenario: a first-year Ohio State head coach and a highly touted sophomore QB had led the Buckeyes to an undefeated record and a #2 ranking. Michigan came in with two losses ranked #13. The Buckeyes won. And since 69 they're 7-3-1 versus Michigan when coming in unbeaten. Michigan, conversely, has only gone 2-5-2.
So we can out-history-book those assholes, too.
That 2005 Texas team was so great that if they traded just one of their players to one opponent that year, they'd have lost by at least four TDs. #stillnotoverit
And if they could move those BC games out to "never," that'd be swell.
Noon games are great simply because I want my Buckeye football sooner. If I could binge watch all games into the future starting now, I might never leave the house.
Now one of those two are a lock for B1G COY.
Rondale Moore... Wan'Dale Roore...
I suspect the B1G, having figured out what works against us, is now trotting out the same dude under a pseudonym.
Fact check: The helmets are from Princeton.
Maybe a risky move going to Careless Whisper in week three? I thought for sure Ramzy would need to save that one for November...
Michigan Man's psyche is built on results from 1897.
I think they finally increased the prices enough to dry up the secondary ticket market in Columbus, and now they're paying for that. About four years ago you could buy any Buckeye football ticket at face value with the confidence that you could at least get face if you needed to sell. Not anymore -- I almost had to eat "premium" Michigan State tickets two years ago, and I am hearing more often about people just giving away tickets to the lousy games. That makes you hesitate when it's time to buy alumni tickets.
*Hall of Fame coach John Cooper... :|
Just imagine the sodium rain that would fall in Cincinnati if Ohio State ever seriously considered having a victory parade there.
The Baldwin decision was a surprise, but boy did they respond quickly.
Question for the room: About what % of the time do guys recommit and then end up going with their original choice? This is the first time I can remember, with the possible exception of a flakey guy or two who bounced around at other places. (Not at all implying Cavazos is like that.) It seems like this is a great indicator of what's happening within the program.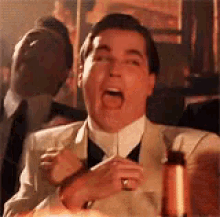 Lots of understandable opinions here, but that Nebraska game smells the Purduiest to me.
Agree. He was a natural, he improved as the season went on and unlike many analysts he brought good insights to the game.
Someone else who was way better than Keyshawn was Joey Galloway -- not that you'd ever know it because Keyshawn played in LA and New York and, shall we say, believed in self-promotion.
Ultimately it's not going to matter what Delaney or Scott think, unless they're immortal. Bowl ratings and attendance are going back up right around the time the public develops a renewed interest in the NIT. The playoff will expand and people will wonder why in the hell they didn't do it sooner.
Economic incentives have helped the bowl system hang on for too long, and economic incentives are what will effectively kill it. It's just a matter of time.