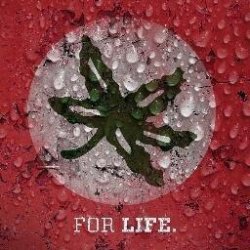 PowellBuckeye
---
from Carlsbad, CA
MEMBER SINCE July 09, 2015
Favorites
SPORTS MOMENT: 2002 Fiesta Bowl.
COLLEGE FOOTBALL PLAYER: Cardale Jones, Terrell Pryor
COLLEGE BASKETBALL PLAYER: Aaron Craft
NFL TEAM: Saints (N.O. Buckeyes!)
NHL TEAM: Columbus Blue Jackets
NBA TEAM: Cavaliers
MLB TEAM: Cincinnati Reds
Recent Activity
check the record books,
We have never won a NC, without beating ttun 1st.
the 1st and only priority is beating ttun.
Just beat ttun! That's the only priority for this week. I couldn't care less if they rank us #3 or #4. Just Beat ttun!!!
Since I moved to California, I'd like to see the Buckeyes in the Fiesta Bowl. Short little drive from here. So what ever scenario get's us to the Fiesta bowl, i'll be OK with.
I could be OK with most of this, But we have to win in AnnArbor. Everything for me depends on beating um. Beat them and I can give Day a pass for they early season losses. Although 8-4 would still be hard to stomach.
Step 1 - Beat um
After the 2015 loss to MSU, I had Pizza from Tommy's on Lane. Usually that place is crazy loud after a game. But with the weather and result of the game, it was very quite. Still good pizza though!!
Nevermind, My 15yr old is better at Google than I am. Looks like its Saturday December 21st. -MyBad
Do we know the date for the Las Vegas trip??
WOW. amazing story. I would love to see him as a Buckeye. I rarely root for recruits as they are often hit and miss. But I really like his story and I feel he would be very endearing to all Buckeyes!!
He looks so much better in that interview than he has in the last few months. Amazing.
I'm so Happy that I'll be able to see him coach one more time in person at the Rose Bowl. See you all in pasadena!!
When has that ever been a problem for OSU? We had the highest ratings several times this season
A D-Line of Young, Landers, Hamilton, and Cooper sounds pretty good!!
If he does come back what kind of numbers will he put up then? WOW! Look at our schedule and you have to be excited. He probably sits after halftime most games though, especially since our defense HAS to get better.
Either way we will always love ya Dwayne!!! Go Buckeyes!
I'd be happy with that. Especially winning at ttun. That for me is #1. (each and every year)
I know some people might disagree with you john, But I absolutely agree that beating ttun is priority #1. Being 8-4 and beating ttun is much better than being 11-0 then losing to ttun to be 11-1.
Here's to Day keeping the streak alive!!
Can we still rely on Pitt?? Can't we hope that Pitt beats Clemson?? One can dream right??
Bama will either be the #1 or the #4 seed.
- The real question should be what happens if Clemson loses??
Enjoy the Big Apple!! Just be back and ready for Saturday at Noon!!
You are so correct. We only need to beat ttun and win the Big10. Then if comes down to 2 teams. Ga losing to Bama and OK dropping a game. Which team is in if that happens? WSU won't get in over OSU if we beat #4 ttun and a ranked NW team.
The path is remarkably clear and not that much of a reach. Bama winning and OK losing is pretty realistic.
Its all up to OSU to beat ttun!!
BEAT ttun
Maryland's offense usually works well against teams that don't have a great defense, so I'd expect Maryland to be able to score against Ohio State.
Ouch!! Fairly Accurate ... but ouch
WVU at OKst this weekend. root for OKst. = WVU 2 loss
then WVU returns the favor the following week and beats Okla. = Okla 2 loss
Bama needs to beat Ga. =Ga 2 loss
beating ttun and NW would lift us over WashSt and LSU.
results = 1-Bama, 2-Clem 3-ND 4-Ohio State
exactly. No Conference championship game. Plus we need to look just a bit better beating ttun and NW than ND did.