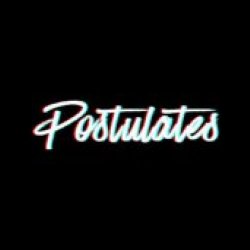 Postulates
Northern Virginia
MEMBER SINCE February 21, 2019
Favorites
SPORTS MOMENT: 85 yards through the heart of the south
COLLEGE FOOTBALL PLAYER: Joey Bosa
COLLEGE BASKETBALL PLAYER: Aaron Craft
NFL TEAM: Saints
MLB TEAM: Orioles
Recent Activity
Didn't McCord commit before Maye?
Half of those listed quarterbacks are just rich kids with no skills, Chad Mascoe and Ryan Downes are the only real talent there.
I think everyone is just projecting Williams to be better because he is easily the superior athlete, with a strong arm. Its gonna rely on if Williams improves his accuracy alot to see if Williams lives up to the hype.
People act like SFA wasn't a 0 win type school just a few years ago until they got this big football donor/coach.
Wasn't the one hinted at was the one in reply to Trey Hendersons ig BIA in two weeks or is it different.
Also Lacrosse isn't a viable long term career so many use it as stepping stone to get into elite colleges such as Hopkins.
One of the reasons I feel like Ohio State doesn't represent the same level of elitism as the majority of bluebloods. Here is where Duke, Hopkins, Princeton and such fall. What do Virginia, Maryland, and Hopkins and Syracuse have in common? They are good academic schools in a talent-rich area. Ohio may have some talent but it fails in comparison to the northeast and DMV.
Coming from the DMV, an area where lacrosse is the sport. And having played lacrosse with the elite teams, its a culture where lacrosse is more of a sport played by private schools and if you start for some of them, you basically guaranteed to go d1. Some of these kids coming from wealthier parents want IVY league or nothing type of mentality.
Lacrosse generally comes with a sense of elitism, which is evident by the schools many consider lacrosse powers and bluebloods.
I wouldn't say Ohio State has that elitist reputation.
Its really your MIAA schools, MAC schools, WCAC schools, and IAC schools that are good at lacrosse. St Francis isn't one of those
Wouldn't Bryce Young be considered the Justin Fields in this situation
I read he is from Georgia and that Georgia is his childhood dream or something.
I read this on Georgia 247 so take it how u want
Plus his team is the best in its classification by a mile, with the 74-7 win in the state title.
Fleming doesn't have to show out on field, because he does not need to give it his best to succeed in that environment. Plus they have a lot of other weapons.
Buffalo, Bowling Green, Michigan and Rutgers will be the blowouts?
Duke doesn't act as they hide behind higher admission standards though with basketball.
Most of the other sports at Duke you have to be somewhat smart.
we should be getting 5 stars, the way we are playing recruits should be flocking to us
That means someone else is committing this week
JC Latham here we come
Is it bad that the suspense is killing me, like I am on watch 24/7 for the boom could happen at any moment
1) Southern Columbia offense is designed for putting up runningback big numbers
2) Southern Columbia simply dominates everyone they play
3) Southern Columbia is simply an anomaly for the district/classification they play with the pure amount of d1 talent they have on that roster
All these factors lead to Fleming getting limited numbers
Mitchell Melton had 20 sacks this season, and a ton against the Gonzaga kid we were somewhat recruiting Caleb Williams. He was dominate in one of the highest conferences in the country how is he not a 4 star
Maybe staff are waiting to see if they will land the jt kid from washington gee scott's teammate
Someone must have readded penn state since I tried removing it
I think people were shocked on Gee Scott aswell, because many of us wanted Fleming, Jarrett and Rosemey
if i am correct didn't Carroll get started over by a sophomore?
I did not hear his name often while watching IMG
With Texas and Georgia not looking too hot this year Kelee Ringo might be trying to find away in
Is getting the chance to go 9-0 https://t.co/aUTJ4kL9hi

— Kelee Ringo (@KeleeRingo) October 27, 2019
Anything here?
— Jaxon Smith-Njigba (@jaxon_smith1) August 17, 2019
Does this have any meaning behind it