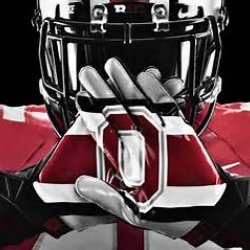 PortlandBuckeye45
---
Portland, Oregon (via Columbus, Ohio)
Member since 24 July 2014 | Blog
Moved from Columbus to Portland Oregon. Been reminded Duck fans and Pac 12 fans where real football is played.
Favorites
SPORTS MOMENT: "Holy Buckeye"
COLLEGE FOOTBALL PLAYER: James Laurinaitis
COLLEGE BASKETBALL PLAYER: Aaron Craft
NFL TEAM: Pittsburgh Steelers
NHL TEAM: Columbus Blue Jackets
NBA TEAM: Portland Trailblazer
MLB TEAM: Cincinnati Reds
SOCCER TEAM: Portland Timbers
Recent Activity
My favorite shows on right now.
American Gods
Attack on Titan
Samurai Jack
Legion
I believe you will see the missing stone in Thor
Yeah I was just informed with that info, so I am kinda bummed and I agree with you. But, lets hope there's more revealed in Thor Rag.
That arrow part.... I was dying!!!! He stabbed Drax hahahahahahahahahahaha
Dude there was the same guy during Logan and GoTG in out theater also.
Im still kicking my self for leaving during Kong's Post credit scenes. :(
I love Sky High too. Ridiculously good movie. Honestly, when I think about those two I can't really say what's my favorite movie with them in it. I have my Tops. IE Tombstone, Last Man Standing, Escape from New York, The Thing, Die Hard( 1,2,3 W/ Vengeance) Etc....
There was like 6 post credit scenes
Hey Collin, If you were a hotbog would you eat yourself???
Welp that upsets me, giving the pivotal and HUG ROLE HE PLAYS IN THE FREAKIN COMIC!!!!!! He's the whole reason.... NVM
Hit's bong* Im calm again. HAHA
Warlock will be in Infinity Wars
That intro was just.... How can you start a movie any better excluding Saving Private Ryan and Gladiator.
How familiar are you with the comics?? Like who Adam Warlock is?
Did any of you catch Jeff Goldblum in the movie???
HA! Kinda. But I mainly said spoilers for the few things in my post and for the comments that would be left.
I think edge rushers should still be a priority first. Depending on who's still available of course. If Butt is still available like late 3rd or 4th we should swoop and grab. I was hopeful that we could grab McMillian, but now that we have TJ I don't see us going for him at all.
Oh. no to McDowell.... I agree to mental. I need to check out those other two that you mentioned more.
Yeah, Offense we're stacked. Rogers is going to develop into something I feel like. He does remind me of a younger Brown, just gotta CATCH THE BALL CONSISTANTLY!
James from Penn State has been filing in pretty good for the retired Health Miller. Granted he's no Miller... but the kid is progressing fast. Now that Bryant has been reinstated I don't see them going for a WR. I would love to see Conley fall to The Steelers and we pick up McMillan. Shazier and McMillan..... WHAT!?
Any of the DB's can play in Pittsburg! They need secondary help and id love to see another Buckeye in the Black n Gold!
I wonder if any of the rumors about Harbaugh going to The Rams has an impact. Now that sources are saying 50/50 Buckeyes vs Seminoles for DPJ. He did tweet about pulling names from a hat and he picked The Buckeyes.
Was JT throws that bad, or was the wind a big factor? I heard the wind was all over the place. Even a heavy pass offense like Indiana wasn't throwing that often. I dunno. Ether or I am happy this was the game mistakes happened for such a thing team. Our OC'S can go over the film and correct the mistakes before a match up with Wisconsin and the rest of our games. O H!
They were close to getting Apple this year. But the Giants moved up to snag him right before The Bengals pick. It was killing me because Bengals picked before Steelers. I was watching going "Great The Bengals will just get the players I want. "