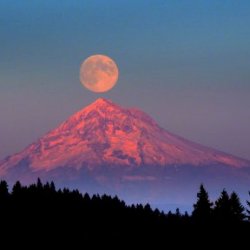 portlandbuck
---
Portland, OR (via Cincy)
MEMBER SINCE June 10, 2013
Favorites
SPORTS MOMENT: Watching Muhammad Ali light the torch at the 1996 Opening Ceremonies in Atlanta
COLLEGE BASKETBALL PLAYER: Bill Robinson. Who else?
NFL TEAM: NFL?
NHL TEAM: Avalanche
NBA TEAM: Blazers
MLB TEAM: Rockies
SOCCER TEAM: Timbers
Recent Activity
The calls were in our favor, especially a few of the charges.
UC doesn't play a pretty brand of basketball, but they play hard and they still play clean. Hack isn't a word that I'd use to describe them. They're a perfect nonconference team to help us prepare for the Big Ten schedule.
Not pretty, but a fun game and a great OOC matchup that can become a true rivalry.
We should play UC every year.
Fired up to see the new guys tonight! And, just renew the series with UC already. We should play them each year.
Turtles all the Way Down! Solid Sturgill Simpson reference (at least that's how I'm interpreting it).
Love these threads. Just finished Dopesick, a brutal and riveting accounting of the opioid crisis.
Also just finished Don Winslow's Power of the Dog series, a fictional account of the Mexican drug war over the last 15 or so years. Great read.
Seen the man 6 or 7 times now. An American legend. Great post.
I couldn't be more pleased that we're getting a solid UC squad in here, especially considering this is the one year where we don't have one of the marquee teams on the schedule. UC will give us the kind of game that we need in order to prepare for the Big Ten schedule. Their defense is rock solid, and - as was stated - they have a great running game and Tight Ends. Their vulnerability, though, is on the line. Two of their starters are brand new, and one of those is newish to football. He's a mountain of a man - a 6'9" athletic German, but last week was his first start. He had a few false starts last week, and he's going to be susceptible to our rush. I believe that's where the game is going to tip.
I have to give whoever made those shirts credit - pretty damn creative.
UC's D-Line is very good, and might be among the top 3 or 4 that we face. But, UC lost two starters to the draft and our D-Line is elite.
Yep. I'm psyched for next week. UC is a good opponent, and we need them to be a good test in a year when we don't have a truly marquee out of conference team.
Just stop. They're not the equivalent of a MAC school. Not even close.
UC will be in the playoff if they go undefeated. But that will require beating the Bucks, UCLA, UCF, Houston, and a pretty decent AAC schedule. Probably not going to happen.....
Martin! Hi there. St. X grad here. Please don't speak on behalf of my alma mater. Ever. Sorry to see Paris go, but Princeton is actually pretty solid academically, and the kid has a future in football, so good for him.
We're likely in regardless.
Completely different players and positions. It'll fall on Young and LeDee.
What makes you think he was an idiot? Pretty big assumption there.
Yes sir! Really like those guys, and Suwanee has long been on my list to check out. It's just so damn far......
Nice, Calgary. I'm a guy who was steeped in classic rock and toured with the Grateful Dead before moving on to bluegrass. Much to my surprise, I've caught a few DJ acts that I really dig. In particular, Grammatik blew me away. And I wasn't the oldest guy there!
Gray - I'd love to hear those recommendations, particularly in the jazz realm. I used to be a regular NOLA Jazz Fest attendee, and got exposed to a ton of artists in small tents at the Fairgrounds and in clubs around town. I feel like I've lost some of that, though. Please fire away!
Brohio is correct. Of course, going to live shows is the best way to support an artist.
Thanks to all the great suggestions. Keep 'em coming - I'll be revisiting this thread over the coming weeks to expand my listening.