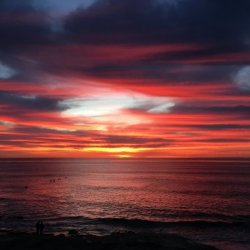 poopsnack
---
MEMBER SINCE November 24, 2018
Recent Activity
This was written SO well. Hilarious, and bullseye accurate. Thank you!
Terry deserves every penny he will get from this. He is a leader on the locker room, and was one the best interviews in CFB. Super smart, and apparently unreal quickness.
Absolutely. Back home, and will always be a Buckeye. Go Lions!
Sweet! I am really tired of seeing the Pats in the Super Bowl.
The man is a legend. Teaching for 2.5K and being the AAD is a gift back to OSU. He continues to be amazing.
I wish I could time warp to the end of August.
Cut/run off... whatever. A scholarship doesn't guarantee any playing time.
The best man will win. Having a senior return is hardly a bad thing. Go Bucks!
Lol! The best will take the field. Just like every other school. If he wasn't good enough he would be cut.
That didn't take long! Good luck, coach!
There is just something special about central Ohio. Our culture surrounding football is unparalleled. So happy to have Washington home.
I am happy he let Fields know earlier so Justin could make a sound decision on where to go. Once we secured Fields, I was sure we couldn't hold on to Haskins.
Best of Luck, DH!
After going 4-12 this year in the NFL, why would he want to leave?
:)
That Buckeye helmet pic on the turf!!! Chills.
No worries if you do, coach. Just simply, thank you for what you have done.
The first PI call of the final WA drive was BS. The officials did what they could to screw OSU. That wasn't a TD by WA. Trash.
But, we won. Thankfully. We played a good 48 min.
Welcome back to Ohio, Mike!
Glad he wrote this. He needed to. Too many fans have judged him and he has been quiet. Also, this heartfelt letter will mean lots to recruits. If a recruit reads this then they will know how truly special OSU is, especially because this isn't outwardly written to them. We have something unique in Columbus, and Nicky knows. Go Bless the Bosa family.
57.5pts expected. I'll take the over, with OSU having about 80% of those.
Really going to miss him. Huge shoes to fill.
It seems that everyone is trying to help figure out a solution to this CFP problem, but that answer is clear - expansion.
Although if we could replicate the last 7 years I wouldn't mind playing TTUN every other week. ;)
The man is a straight up Legend. Thanks for everything, Mr Meyer.
Notre Dame loses if they play GA, OU, or OSU. This is trash.
Bama didn't look good today. That did nothing for Tua's heisman campaign. Looks to me like Kyler gets it, then dashes off to the MLB. Haskins would get my vote, though.
I didn't know I loved Willie until about 3 minutes ago. I hope tomorrow is the only terrible day he has this holiday season.