polarbuck
---
Ohio (via Youngstown )
MEMBER SINCE February 12, 2014
Favorites
COLLEGE FOOTBALL PLAYER: Chris Speilman
COLLEGE BASKETBALL PLAYER: Jim Jackson
NFL TEAM: Pittsburgh Steelers
NHL TEAM: Detroit Red Wings/Columbus Blue Jackets
NBA TEAM: Cleveland Cavaliers
MLB TEAM: Cincinnati Reds
Recent Activity
Send me your email and I will send the PDF attachment I received yesterday.
It came directly from an email I received from OHSAA and Jerry Snodgrass.
Sanitarian...I truly believed that at first. But my confidence has been waning in recent weeks. I've talked with a number of friends in areas of the medial field and their thoughts don't always jive with what Dr. Acton is telling us.I just know that I'm frustrated and I keep wondering when does the madness end.
This is a lie that someone(who has too much time on their hands) posted and people ran with it. I had a track parent bitch and complain about it, then I had to gently remind her that football pays the bills, so her kid can have a track season. I asked her to tell me the next time a home track meet brings in over $15,000 in tickets and concessions, then we can talk.
I really the like virtual draft. I could careless about the Coaches, GM's and Owners houses etc. I really loved seeing the players experience the draft moment with their families at home and not in the green room.
How can you make that statement about his weight? Did you see him live and in person? I did. I had to coach against him. The kid is put together and I don't doubt that number at all.
Someone did mention yesterday that they heard a rumor there was drug issue, but had no source to back up said statement. Multiple bashed on Luther yesterday about his offense and his ball handling. So, the transfer hypocrites were out in full force yesterday.
Congratulations! But...
I combined my birth month and day to get my favorite Buckeye basketball player of all-time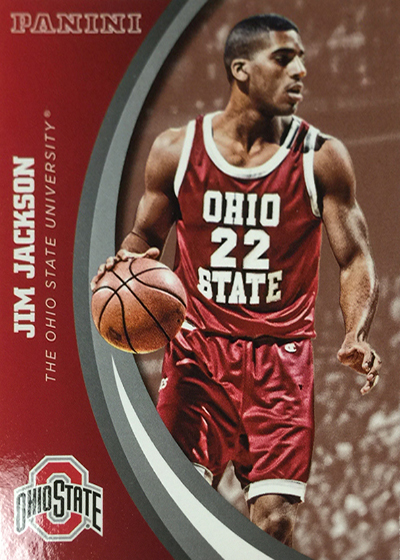 Respectfully disagree JKD.
This cannot be upvoted enough. I challenge my fellow 11W brethren to give this 100 up votes. RIP Adam "MCA" Yauch
Come on!! Someone commit already!! I can't take it!! It's been forever!!
1997 Rose Bowl was a great game, but it breaks my heart to think about what could've been that year
All the pieces are falling into place!
I mentioned it in another thread, but If Kaleb stays this team will be scary good.
With Gaffney leaving we are at 13. I don't know about anybody else, but I'd rather Kaleb stay then worry about trying to find a transfer PG. If he stays, this team will be scary good.
I thought Towns was supposed to announce today? Anybody heard anything about when it might happen?
Heard it from a friend who, heard it a from a friend who, heard from another that we've had a great week. COVID-19 be damned, bring on the next commitment.