polarbuck
---
Ohio (via Youngstown )
MEMBER SINCE February 12, 2014
Favorites
COLLEGE FOOTBALL PLAYER: Chris Speilman
COLLEGE BASKETBALL PLAYER: Jim Jackson
NFL TEAM: Pittsburgh Steelers
NHL TEAM: Detroit Red Wings/Columbus Blue Jackets
NBA TEAM: Cleveland Cavaliers
MLB TEAM: Cincinnati Reds
Recent Activity
Respectfully disagree JKD.
This cannot be upvoted enough. I challenge my fellow 11W brethren to give this 100 up votes. RIP Adam "MCA" Yauch
Come on!! Someone commit already!! I can't take it!! It's been forever!!
1997 Rose Bowl was a great game, but it breaks my heart to think about what could've been that year
All the pieces are falling into place!
I mentioned it in another thread, but If Kaleb stays this team will be scary good.
With Gaffney leaving we are at 13. I don't know about anybody else, but I'd rather Kaleb stay then worry about trying to find a transfer PG. If he stays, this team will be scary good.
I thought Towns was supposed to announce today? Anybody heard anything about when it might happen?
Heard it from a friend who, heard it a from a friend who, heard from another that we've had a great week. COVID-19 be damned, bring on the next commitment.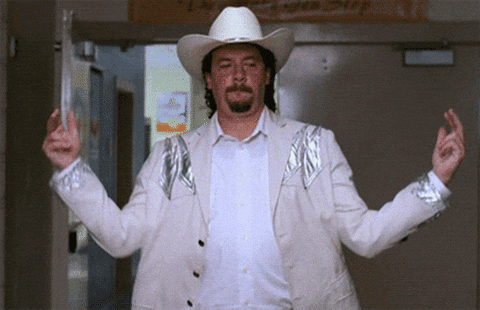 Thank you KBonay. Much appreciated. Things are definitely crazy right now.
Been at school since 7am putting virtual lessons together for the next 3 weeks. Probably could have been home sooner if I hadn't been on 11W all day, but its all good. Now I'm grading papers and patiently awaiting the next commitment.
This is without a doubt the best distraction I can ask for this week. I haven't been on my phone all day because of all the craziness going on and what do I get when I open 11W...a great big surprise with JK's commitment. And if that's not enough to take mind off the world, 2 more coming this week, COVID-19 who? Bring on the good news!!
The bench needs to get those towels going
Not good. I was getting ready to switch to YouTube TV from Spectrum which is way overpriced. Now I'm not sure what to do.
Grew up listening to Keith Jackson call Buckeye games, so my sentimental favorite. But I do love listening to Gus Johnson and Joel Klatt.

Nobody better to listen to on the radio, than Big Daddy Paul Keels.
I believe that is Tyler Friday next to ZH looking like he has put in some work as well
Jackmerius Tacktheritrix or Quatro Quatro

Just watched Henderson's film and uh yes please! He has moved to the top of my wish list at RB.
He's a name that was thrown around for the CSU job, he's coaching at OSU, he just had a RB go for over 2000 yds, and he's from the state of Colorado.