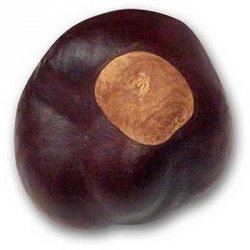 Poisonous Nuts
---
MEMBER SINCE August 29, 2014
Recent Activity
Sad that I remember the losses and not the 2017 Cotton at all. I guess that's part and parcel to being spoiled with such an amazing run over the last decade plus, that I only remember the tough losses!
Fun fact I learned a month or so ago. WT Sherman was the first university president of the school that became LSU.
They can thank us not only for Joe Burrow, but also for starting their school!
"Neutral site" - in Mississippi.
Thank you. Somehow JoePas wins are reinstated and yet ours aren't. Why I continuously point out that to the NCAA Free Tattoos > Decades of child rape.
Fucking XZXANDER DIAMANT running for 500 yards drove me insane.

...and fuck Purdue. Just because Indiana.
Who was the Heisman contender? Simmie Cobbs?
Mark May can run backward naked through a field of dicks for eternity. And so can Trev.
Sanzenbacher was the real deal. I maintain that Pryor's throwing stats would be much worse without Dane's ability to catch anything within 10 yards of him. He made some unbelievable grabs.
Also remember the first step in recovery is acceptance. Maybe they're just accepting that they are at their ceiling. Congrats to them.
He's in a great spot. Even if they get rid of him, who are they going to get that is Michigan-ier than Harbaugh? He is the "Michigan Man" amongst "Michigan Men". What up and comer coach is going to want to battle Ohio State and Penn State for 'croots? They're firmly in the ND zone of "elite program" in name only.
"Sit yo' punk ass down!" KJ Hill
Hey screw you, Bo Pellini and his cat would've been awesome. Unless you're talking about, I dunno... winnng.
Any time I hear the name Brock, I just default to Arrested Development.
BROCK HOLT!
Yep. To the NCAA, getting tattoos for trading your own stuff and lying about it > decades of child rape.
Nothing to be ashamed of. Hell of a season - weren't even picked to win the BIG this year and stood toe to toe with the defending national champs. Congrats boys. It's still a great day to be a Buckeye!
Because the vast majority of them get crap degrees like "General Studies" or "Basket weaving" since they simply don't have time to devote to studies like any other student.

I agree that a college degree is important, damn near required for ANY job these days... but let's stop pretending that the life of a college athlete really gives them time to devote to a regular students' studies.

Personally, I wish they'd just let them focus on athletics and then if it doesn't pan out, they can come back gratis anytime after they leave...
That shit was inexcusable. We need to avenge Curtis Samuels being sexually assaulted on national tv.
I mean, I can't stand Dabo... but he wasn't WRONG. Our offense that whole season was terrible.

This team doesn't have many weaknesses. We're not in nearly the same boat. If anything, the script is flipped this year. Dabo knows.
Probably from fingering dudes buttholes.
That was my thought as well.
I'm sure I'm not the only one who upon hearing this, imagined Jesse Ventura muttering this whole uncovering and loading ol' painless.
Like his players did to us last time. Ass spelunkers