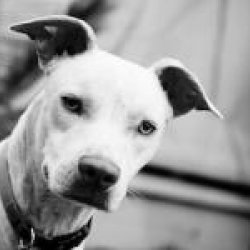 Poison nuts
Fort Myers, Florida (via Columbus, Ohio)
Member since 14 December 2011 | Blog
Father, Husband, photographer, video guy, skateboarder, bicyclist, old guy fighting it as best I can - Buckeye.
Favorites
SPORTS MOMENT: 03 NC, 2011 Wisconsin - Braxton to Smith, 96 Rose, Hole Buckeye!, 2012 Purdue & Kenny G.

Very best moment: I was introduced to OSU football by my stepfather in 75. He took me to The Shoe, told me stories of the great Archie Griffin & I was hooked.
COLLEGE FOOTBALL PLAYER: Krenzel, Troy, Archie, Byars, Laurenitus, Shazier, Braxton, Bosa, JT, Zeke, Jack Tatum, Speilman,
COLLEGE BASKETBALL PLAYER: Buckeye greats past & present.
NFL TEAM: Bengals, TB Bucs, Niners...but CFB is my thing.
NHL TEAM: Tampa Bay Lightning
NBA TEAM: Heat (sorry - loved them since the 90s) & Cavs
MLB TEAM: Reds
SOCCER TEAM: USA women
Recent Activity
My favorite is definitely the OSU vs Rutgers one in the tunnel - that was awesome!
So what I'm hearing is you definitely want him to be a Buckeye?
Great read - thanks for that!!
This isn't mentioned enough. OSU could won decisively with those 2 field goals in regulation. They outplayed them just as much in the 2nd half as they got outplayed in the 1st. I too get frustrated when I hear that UM outplayed them throughout the game. It's just not true.
I mean - that was a damn well written piece right there!!!
Your mother sews socks that smell!!!
Lol! Clay Travis? Never heard of him.
Ok, plenty of people have said it already, but Danny Kanell really has become a more polished or eloquent version of Mark May. Not just because of his current rants but going back a number of years now. He seems to take the stance against OSU regularly. It really is almost as though he's been assigned the role.
Unfortunately that's a game that the underdog wins fairly often. Wisconsin should win, but if they can't convince themselves they're playing a decent opponent - that could easily be a loss.
So tough. Great points by both, but I stand on Jason's side on this even if loved what DJ said & at times feel that way. At the end of the day, you need the bitter to understand just how good the sweet is.
Had to log in to say J.K, Simmons is ofiicially my favorite human being ever. Obviously a man who's intelligence rivals Tom Herman, inventor of Mensa & definition of the word genius.
Great comment! Thanks for adding rationality & thoughtful observation here because this thread has some really sad viewpoints in it!
Quick, someone figure out a way to make this article required reading for all Buckeye teams from this point on!
I think with 18-22 year old kids, anger is often the catalyst to that level of determination.
Doesn't Nike own the color "Maize" which is why Adidas had to call it "sun"?
That's the correct comment for this story & all future stories & everything always.
Seems like an Apples & oranges comparison. Not that you even compared anything - I was just, you know - looking for a spot here to throw out that Apples & oranges thing!
I like her! Go ahead Mrs. Apple!
Agreed!!! Not only a program that was in disarray over the head coach being shown the door just months before the season started, but also in the disarray of losing it's 5 best players! People make Fickell out to be a horrible coach...granted he wasn't great by a long shot - but he had a number of substantial factors going against him that made him look a worse than what he was.
Cardale Jones - the man with the strongest arm of any human, in the history of sport or humanity - Taught by Tom Herman, the smartest human being of all time, founder of Mensa, inventor of the word genius.
Agreed. Anyone that says "he should just greyshirt" isn't in his shoes & weren't treated like they're disposable. People can spin this however they please, but this is a lame move no matter how you slice it.
Buckeye Vet - you nailed it!!!