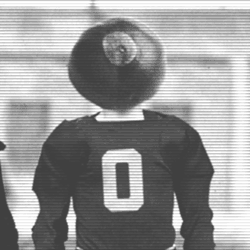 PNWBuckeye
---
MEMBER SINCE October 20, 2015
Recent Activity
Pure gold Barf!
Only 2 penalties. What a difference from last year.
The question of whether we'll be able to sustain the high level of recruiting will depend on wins and losses on the field. New coaches have to win games in their first couple of years to get momentum going on the recruiting trail. The good news is Day is inheriting a very stacked roster, so he's starting from a good position. But he needs to win games. No pressure!
Yeah that 2012 defense was flying around hitting people! Want to see some of that passion Saturday!
I have the same thing. No symptoms yet. Only know I have it because of an MRI on my neck years ago.
We have a new not-secret weapon and he wears #7.
Disregard everything I said about Barrett in September. Barrett for president! GO BUCKEYES!!!!
Sorry but I disagree that play calling is the primary issue, although it's definitely an issue. I'll say 50% Barrett, 30% play calling, 20% receivers. The o line has been pretty good in my opinion.
Hope they can start clicking so we can play the credit game instead of the blame game!
Thanks Brian Rolle! Go Bucks!
Having 2 running backs cycle is more than ok, it's the way to go. Alabama and pretty much the entire NFL have gone to a platoon system at RB. Keep fresh legs out there and wear down the defense. They can switch every 2 series or maybe Dobbins can be a 3rd down back? Thoughts?
I completely agree. His pocket presence has completely changed for the worse. I think it's a lot more clear in person than on TV. The pocket presence difference between JT and Watson in the Fiesta Bowl was like night and day. Watson would stand tall and scan the field no matter what was coming at him. JT would instantly get jittery with his feet.
Really hoping the coaching staff can help him get his confidence and swagger back. It's hard to be optimistic after what we've seen the last 3 games.
I'm gonna go out on a limb and say Campbell has a great season. Meyer recognized his potential 2 years ago. H back suits him. Not Curtis Samuel numbers but I'll say around 1,000 total yards rushing and receiving. Plus another 600 on kickoff returns. The dude is great in the open field with the ball in his hands.
Last point. Dixon, Mack and Campbell are on the left side of the "OR". So, they must have separated themselves at least slightly in practice. But gotta prove it on game day.
Go Bucks
Our best WR (Brown) went to the NFL and no other WR has proven themselves, hence no clear cut starters. I think it's as simple as that.
I love the idea of picking 3 starters and giving them 60-80% of the action. But what 3 would you choose? Seriously name names cause I don't know.
Yeah hope it's not an injury. On the other hand, our linebacker depth is fantastic. What a change from 4-5 years ago.
Get ready to see some OR's on the depth chart! Something new they're trying out this year. :)
I'm hoping the see McCall as a co-starter at RB with Weber. Weber could have a great year, but I don't see him as a 25-30 carry guy like Zeke or Hyde. Has McCall been practicing with the receiver group at all this spring or has he just been in the RB room?
I think Webb surprises people next year... in a good way.
Like how we look up front at D line and O line. LB's should be solid. Secondary on defense and skill positions on offense are the question mark. Heck of a lot of talent available though.
Question....Did Wilson use the H Back position at Indiana? Is it possible that position title goes away?
Hate to say it, but all fan bases have A**holes, including ours. I saw it on full display at the Fiesta bowl with a particular fan that got led out by security. And he was my dad's age. Idiot's who tweet stuff like that at recruits should be banished.
It's just a job title, Day isn't on equal footing with Wilson or calling the plays. If you read the press release Wilson is Coordinator and Day is the co-coordinator. It's like assistant coordinator. Or assistant to the coordinator.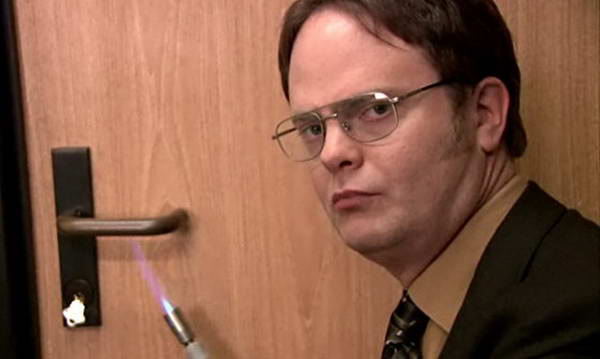 Yep. And what's not to love about DTs? There's really 16 starters on defense. 4 DE's, 4 DT's, 3 LBs, 2 CB, 2 Saf, and 1 Nickel.
Need more DTs please! We're not quite spoiled rotten enough yet.
Wow the competition for the starting jobs in the secondary is going to be fierce.
Oh and keep KJ Hill at WR. We don't need 9 H-Backs. Make EGW or McCall the primary guy and the other the backup.