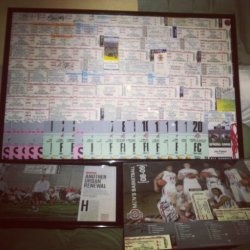 PlanningBuck12
---
MEMBER SINCE September 19, 2012
Favorites
NFL TEAM: Cleveland Browns
NHL TEAM: Columbus Blue Jackets
NBA TEAM: Cleveland Cavs
MLB TEAM: Cleveland Indians
Recent Activity
I traded my Revenge Tour Tickets to be here tonight
Thanks for the heads up JStone. Guess I'll keep my eyes out on StubHub to see if prices fall. I worked for the OSU ticket office my senior year in 2012, and they always told us to warn customers against using stubhub Incase of fake tickets. But dad and I had good success getting tickets to The Game in 2009 up there. So maybe I'll give them a try.
Thanks for the links OP and for the info from the fellow 11w folks above. I went in 2013 and 14 bought tickets mid season. Now I waited to long. My dad wants to take me and my little brother who is in middle school out. Just trying to wait out and see if prices fall. I checked TicketMaster tonight, and they say the are sold out...which i find highly unlikely...but who knows maybe a bot bought all the resale tix.
If ND is ranked high enough to make the playoffs especially at 12-0, put them in that's fine, but they HAVE to be the #4 Seed. Join a conference and win that conference championship then there can be talk of slots 1-3. But why should they get the luxury of not playing, having an extra week to rest, and not risk losing their spot/chance at the playoffs?
You got an upvote from me just because of Park Hall. Lived there my freshman year (Room 621, in 2008) before they did all the renovations.
I can remember the mid-90s teams that completely blew it against TTUN, but 2002 and 2006 were absolute bangers. 2008 even though it was a blow out was special because it was my first time at The Game as a freshman at OSU, then the following season my dad and I went north of the border for the 2009 game. It was the first visit to The not so Big House for both of us, our first The Game together, and my dad's first overall.
Dang, I was banking on it being Halloween yesterday, poster drop day, AND the fact that we are playing Nebraska, that this would've been a homage to Children of the Corn.
Got to watch him play in that D-II District Semi-FInal last season against my alma mater Fairfield Union. Last year size wise he reminded me a lot of how BJ Mullens looked at that same time when Mullens still played for Harvest Prep before transferring to Canal Winchester his Junior and Senior seasons, where BJ bulked up in size. It will do Loveday some good to get more size to him. In that D-II semi-final, FU's Colin Woodside who now plays football for Luke Fickel at UC (big size advantage) really was able to frustrate Lovedale with Woodside's body size versus Lovedale. But give him two years to improve his game and size he could be a good steal for OSU to pick up. I look forward to following D-II the next couple seasons to see where he ends up.
Did Franklin take a page from Timmy Tebow? On the anniversary of Tebow's "Work Harder Speech" where will Franklin's "Obviously go to Class Speech"?
You're probably gonna be right
My guess is that outside of Miami and Baton Rouge Columbus will be in the top five for markets for this game on Sunday. Geaux Joe!
I'll buy your season tickets from you if you're selling...at least your tickets to The Game.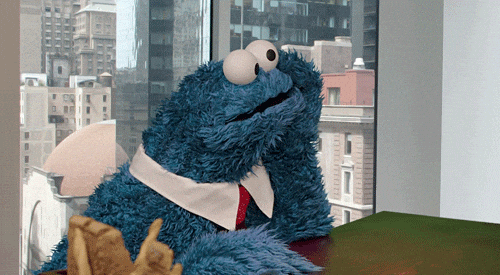 I for one can not wait until this circus leaves town. My gut leans towards a return. My only hope and prayer is that at the first practice that Marotti blast some shattered glass and full on Austin 3:16 as Urbs comes through the door. I also feel like IF they were leaning towards a firing they would've done it before 50K+ coeds we're back on campus. High Street could be lit and not coeds at OPatio I mean Toos wait Target if campus were to riot.
Really like this move by the Tribe. Once Miller gets back, it'll be Miller Time and Hand Jobs in The Land.
B-R-O-W-N-S BROWNS BROWNS BROWNS!
Wait you mean to tell me the hand out participation trophies in the CFP? Where the heck is our yellow ribbon hanging in the Woody then?
When I saw this headline this is the exact gif that I was thinking of posting.
Yes! The flag room! It was like the secret room in that place. Always much more quiet back in there.
Good ole K-Com! Use to go here on Sunday Mornings only for breakfast because they had french toast and bacon. Use to eat almost a pack of bacon and had everything coated in syrup. Then I'd take a drink and butterfinger ice cream sundae back to the dorm room. BUT I had to take the tunnel from K-Com through all those connecting dorms then back outside to get to Park Hall. 1) Because it was cold 2) My crush freshman year worked to front desk in one of those dorms I can't remember which one I think (Sibert) and had to always say hi to her.