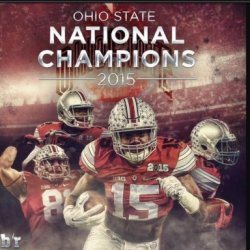 pkahn187
---
Cincinnati (via Cincinnati )
MEMBER SINCE January 20, 2015
Favorites
SPORTS MOMENT: 2003 Miami championship game
COLLEGE FOOTBALL PLAYER: AJ Hawk
COLLEGE BASKETBALL PLAYER: Oscar Robertson
NFL TEAM: Bengals
NHL TEAM: Blue jackets
NBA TEAM: Cavs
MLB TEAM: Reds
SOCCER TEAM: Manchester United
Recent Activity
565 and ill add in that is 320 passing and 245 on the ground
or potentially the opposite effect could have happened, if the defense is up to normal OSU standard then we would have stomped more teams and as a result Haskins(or Murrays in similar conditions) would have been sat earlier in the game. Take TTUN game for instance, we probably only punted 2-3 times I think and if the defense had made even more stops than they did the game would have been out of hand even more than it was, something like 42-10 or something like that and then we don't have to "worry" about having to keep scoring as the defense does its job. Look at Tua's stats in Bamas first few games as he was only playing around 2 quarters.
I heard he can score 62 on the TTUN, I think he will be successfull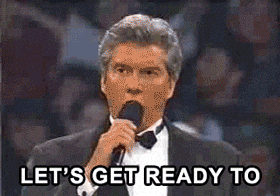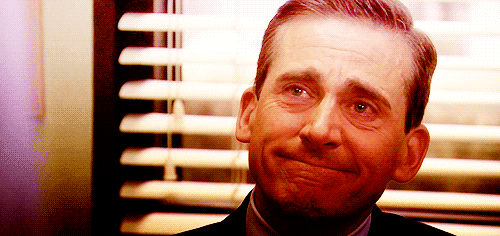 thanks Mr Haskins, one for the ages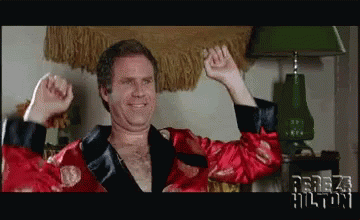 its this simple, Klatt talked it in the build up to the selection show. They looked at OSU, GA, and OK and said which team has the highest floor? they are all slightly flawed but OK losing by 3 to Texas was the best floor of all the 3 teams. Rightly or wrongly(personally I think its BS) that's how they determined OK "deserved" the 4th spot. If they looked at all criteria and looked at just the upside or what every teams Ceiling was then I think we would have had a shot with all the metrics and the clobbering of UM as the best win of the 3. I think if we had whooped NW and OK defense had laid another egg against Texas then we probably would have made it. As it stood they could justify their actions because OK defense looked much improved in the B12 title game and we though in full control most of the game didn't curb stomp NW, GA over us was just bs as they lost their only 2 important games of the year.
2015 we missed our chance due to the MSU-UM punt block miracle play as well, because if UM wins that game like they should have then sparty doesn't win the east. a lot of seasons can come down to 1 play. Our championship year had a few plays swing our way enroute to the ship. Hands down Saban is top 5 coaches of all time, up there with Bear, Woody, Yost, Parsigian, and Urban is just behind him/them. Amazing how 1 play can change the whole season.
Don't sleep on Evan Prater either, he looks impressive the few times I saw him this year. Winning a state title with Wyoming this year and focusing more on football and not basketball and he might start shooting up the recruiting charts.
it was beyond time for Jose and his toxic attitude to get the heck out of Manchester. Hopefully Zack picks the good guys, still wont get too confident until the actual pick. GGMU and Go Bucks!
the UC being rolled by Florida was an undefeated Cincy team that was one Texas mistake away from playing Bama in the national championship. coached by B Kelly that season but he left for Notre Dame before the bowl, plus for florida it was Tebows last game. So that team though much like Central Florida the past few years would get smoked by most big programs but had every right in the BCS system to be in the conversation. it wasn't until the playoff era that this "eye test" started.
thanks all that was good insight, though im on 11W almost daily and read the hurry ups it made me wonder why 1 let alone 2 in state 3star dual threat QBs weren't in the OSU discussion. Sometimes from what I have seen the difference between 3 and 4 star is exposure and not necessarily pure talent. somethings like speed are things you cant coach but i would bet if some 3 star kids got more exposure their star rankings would raise in most cases. on a side note, Congrats to my alma mater Cincy Wyoming for becoming the 7th Ohio high school program with 700 all time wins.
Back up off the ledge there laddie
How bout that 4th quarter though? Miller here is your crow and that big fat L...complements of dtrain Dwayne Haskins "mr clutch"
yeah its killing the timing of the meme or gif. was there something that happened to start that? never seen it in the 3-4 years I have been on the site.
anyone know what is up with the new GIF/Picture approval process? did something change recently?
Xy 9 and 6 year olds run around the house all year singing "I don't give a daXn for the whole state of Xichigan" word for word. I think they have eXbraced the hatred! also I think they just enjoy the fact that they don't get in trouble for cussing like norXal. Go Bucks! beat ttun!
I must not be an "elite warrior" because I am still celebrating the Sh*# out of this win. but I don't play for the team so im going to celebrate this until 3:29pm Saturday when the focus is turned to Iowa. Also pretty cool we can be involved in Iowa's new wave tradition which is 100% the coolest new CFB tradition.