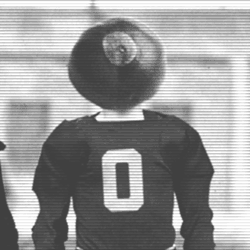 PJ33
---
Member since 09 September 2013 | Blog
Recent Activity
CBS "The best games from the best conference" ........... REALLY?????? They're still using that line.....
Who films in portrait mode?
I know my group is a good sized group going to the game.
I thought that was the ending of Total Recall for a second.
The parents from my town (part of a another town's school) would use cowbells so we could hear them at our football games, that was 90's.
UGH!!! stick with our traditions, and our classic look. I don't want to become Oregon.
I have posted that on so many yahoo articles about the SEC and I always get down voted to where my posts don't show anymore.
If the Big Ten would win the big games then all this chatter stops. The SEC got to where it is because they kept winning NC games.
I couldn't agree more. Thank You!!!!
Would we even really be talking about this if Ohio State, Michigan State, and Michigan had won their games? It only becomes a focal point when the top teams aren't holding their own against other conferences. The bottom teams of every league are about the same. When your top 3 teams lose on National TV like that is when things look bad. If Ohio State takes care of business and wins the big ten and defeats the top schools then this isn't a point anymore.
Thanks GoBucks713 that is exactly what I was looking for.