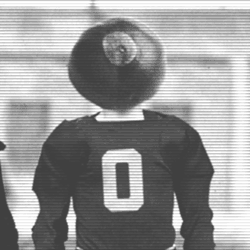 Pipey
---
Torrance, CA
MEMBER SINCE October 01, 2014
Recent Activity
Oyster, you have grossly overestimated my ability to post anything other than simple text online.
It's bad that you're a Cowboys fan no matter where you live. What a pretentious fan base, giving themselves the moniker, "America's Team." Well I didn't vote for them. I almost crapped my pants in glee when Ron Wolfe of the Packers said that the Lombardi trophy was being returned to the home of the real "America's Team" when Favre won his first Super Bowl. As you might have gleaned, my two favorite NFL teams are the Packers and whoever is playing the Cowboys. But since you're a Buckeyes fan, you get a pass...
I don't know, but I just don't think it gets any better than that. Wolverine tears are soo sweet...
First, throw away that Bombay and get a bottle of Boodles. You'll thank me. Hard to beat a good martini. Or a gimlet if you need something in your gin...
I used to live in Las Vegas, but that was decades ago. I still return about once/year, but it changes so much each time that it's incredible.
Where to stay
Where to stay depends a lot upon what you want out of your Vegas experience. Like was mentioned above, you could stay away from the insanity out in some area like Summerlin, the Lakes, Henderson, etc., but that tends to appeal more to people who've had their fill of "classic Las Vegas lunacy." This seems to be your first visit, so you should probably try one of the two more popular options.
The first of those options in Downtown Las Vegas. That's where the city and legalized gambling was born. The structures, with few exceptions, ten to be older and less lavish. The crowds are more "local." The table limits are lower, making gambling more "approachable" if you're a newbie to table games like craps, black jack, poker, etc. At some point in your life, perhaps on a New Year's Eve visit, you MUST do Downtown/The Fremont Street Experience. But maybe this isn't that visit; I don't know.
When to book
You should book whenever you know what you want to do. Vegas can be fickle. It probably has more hotel rooms than any other city in America, so you'd think you could always get a room where you want to stay. But conventions are a source of revenue there, so sometimes the best places sell out.
Best shows
I tend to agree with the poster who suggested you skip the shows. They are outrageously expensive. But if you must, most people who have ever seen a Cirque du Soleil show came away thoroughly entertained (I have heard horrible reviews of their Zumanity production, but it keeps packing people in. A friend of mine once described Mystere as being like watching the Ed Sullivan Show on acid, and he probably wasn't far off. I've seen the Ed Sullivan Show (I'm probably MUCH older than you) and I've seen Mystere, but I've never taken acid, so what do I know? People tend to like the Blue Man Group, though they don't do it for me. Penn & Teller is a good suggestion.
Favorite Casino
Again, this depends a lot on what makes a casino great to you. Winning? Odds are best Downtown. Most opulent? Probably Bellagio, but the Venetian, the Wynn, the Cosmopolitan, and Aria are all very nice. MGM and Caeser's Palace, too. Madalay Bay. But any of the major Strip casinos will give you essentially the same gambling experience. Classier people than Downtown. Higher table limits. Prettier cocktail waitresses. A greater chance of a random celebrity sighting. Great restaurants.
Best free/cheap attractions
To each his own, but to me, the best free attraction in Vegas is getting yourself an outside table at the Mon Ami Gabi bistro at Paris Las Vegas and sipping wine while you watch the dancing fountains across the street at the Bellagio. Someone mentioned Spearmint Rhino. Please note, Vegas is filled with "gentlemens'" establishments, if that's your gig. If so, I recommend the Olympic Gardens, but the Rhino isn't too shabby. Most of these clubs have no cover charge, because there is so much competition, and you control how much you spend on liquid refreshments. "Fremont Street Experience" downtown is free, and sort of mind altering. You might want to go to The Ghost Bar at the Palms. A little pricey, but what a freaking view (both of the city at night and the ladies).
Best Sports Book
Used to be at the International/Las Vegas Hilton, but you can't go wrong with Caesars or MGM.
Best buffet/high-end restaurant
I won't eat at a buffet, so I'm no help there. Best real restaurants? If you choose to stay on The Strip, try Joe's Seafood, Prime Steak & Stone Crab at Caesar's. Or Andre's at the Monte Carlo. The Palm at Caesar's is also excellent. If you stay downtown, go to Hugo's Cellar at the Four Queens.
Golf
Plenty of decent courses, but a bit expensive getting on the best courses.
Pools
Pools used to be for swimming or tanning. Now they are party central. But the best advice is to stay at the hotel whose pool you want to visit. I would probably rate the top three, in order, as Caesar's, Mandalay Bay, and Bellagio, but it's a "taste" issue.
Have a great time, and remember, what happens in Vegas can usually be cured with just one trip to the doctor...
Son, we simply don't have time to answer the question, "What is wrong with Harbaugh?". Try something easier, like, "Can you name anything that isn't wrong with Harbaugh?"
I was at the game. Didn't storm the field (stormed a local watering hole in Tempe instead), but loved every second of it. Surrounded by Buckeye fans (I think we comprised 85% of the crowd), but had two Hurricane fans - a young couple - right behind us. The dude was cool enough, but the chick was beyond obnoxious. "You must be thrilled to get to play a team that's won 34 games in a row, well soon 35 in a row." You may recall that Iowa had also gone undefeated in Big Ten play that year, and ESPN's dunce at the time, Trev Albert, had scoffed at letting OSU play in the title game, declaring that the Buckeyes were only the second best team in the Big Ten. So when the final play was over, I turned to the mouthy chick behind me and quipped, "Not bad for the second best team in the Big Ten, huh?"
I'm sure the print is spectacular. What a game that was. One of the best I've ever seen, and I have been watching college football games for over 50 years.
Let's be honest. Bert has been making little kids cry for many, many years.
Oxford, Mississippi? Never heard of the place, so who cares? Drops mic...
What language was he speaking, for Christ's sake? Let me guess, he's an English major, or a communications major. Yikes!!!
From war-torn Sierra Leon to Ann Arbor isn't much of an improvement, but he's good enough to play on Sundays, so he has a chance to get out of that dump.
Congratulations Mr. Darboh. Good for you.
Huge loss. Very sad. Get well soon Myles.
A player "assumes the risk" of the violence inherent in the game, but only the violence that comes from the game being played according to the rules. This was a criminal battery. The perpetrator should be prosecuted, after he is suspended from playing anymore football games for the team.
Will they go undefeated? Yes, yes they will (I hope).
Big deal. I can hike it when I'm drunk...
So glad he picked michigan. He was a perfect fit there (until now that is)...
And will this be on the test???
I know it's sacrilege, but that O-H I-O chant annoys me... Glad it didn't go around at the game. I am much more subtle, like the T-Shirt/sweatshirt highlighted last play-off season, "Ohio Against the World."
Peppers and Butt looked great. The rest? meh...
I was born in Findlay (Blanchard Valley Hospital). I will now tear up my birth certificate. Freakin' striped moles...
With all due respect, Rob, it's expensive to live in places like San Diego because it's such a nice place to live. I live in Redondo Beach, in Los Angeles County, and it's the same problem. It's not expensive to live in jerkwater places like Tulare, Manteca, etc. It is similarly more expensive to live in Columbus than in rural Ohio. I've lived in California since 1978, and I don't believe we are over-taxed. Sometimes I shake my head at what we spend the money on, but the tax rate isn't a problem.
Traffic is a burden (less so in San Diego than in LA), but again, that's because so many people want to live as close to the ocean as possible. Columbus has traffic woes, too. It's "a city thing." The solution is to live close to where you work, and avoid the freeways.
You are correct about pro sports in San Diego, or in Southern California in general. People here don't tend to form the attachments to their pro teams that Midwesterners do. But the OP is unlikely to become a fan of a local pro team anyway. Like I said, I've been here since '78 and still haven't adopted a "local" team as my favorite. Old allegiances die hard, my friend.
I enjoyed growing up in Ohio, and like to return periodically to visit, but nothing could convince me to move back there. But that leaves more beer for you, right?