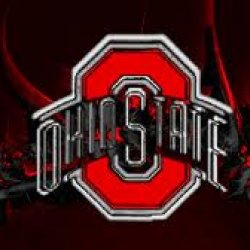 Phoenix824
---
Member since 21 January 2012 | Blog
Favorites
SPORTS MOMENT: 2002 NC Game
COLLEGE FOOTBALL PLAYER: John Simon, Zach Boran, Speilman
NFL TEAM: Steelers
NHL TEAM: Red Wings
NBA TEAM: Celtics
Recent Activity
Then look for the picture. Buy that Bourbon. Consume
How did you get a picture of my face before I even logged into 11W?
I don't know that I would call Trubisky a miss. He was like the 20th rank QB in the country and 50th ranked player in the state. We were only taking one QB. JT may or may not be an NFL QB but you can't argue with his success. Trubisky had one year starting at NC i am not sold he will do much in the NFL but I am not sold on any of the QB that were drafted. I thought all went too early except maybe Watson
Ok the headline say Carolina 40th the article says Green Bay 33rd- am I missing something?
That was the exact opposite of a Buckeye. Browns being Browns
agree, Braxton was more hurt than he let on as history proves
Kenny G would be 30 -0 as a starter if we had him instead of JT. 32 points better than JT vs Clemson, Moves better so does not take sacks like JT against VT, Was the holder so when PSU went to block the kick last year he would have pulled it away and thrown a TD pass instead, and would have kept everyone loose against MSU by playing smooth jazz on his sax while sitting on the sidelines.
Oops Sorry - wrong thread
If Mrs Kbonay is anything like Mrs Phoenix then I fixed your statement
Yeah, according to Mrs Kbonay, that is most ALL days.
I think they put in OU over TTUN. Championship would trump two "equal" teams. Just my opinion.
Exactly my thought. Clemson jumps us in final ranking due to conference title. I think Washington wins PAC 12. Wisconsin wins BIG and has to watch due to OSU head to head win. Rank them this way to give Bama a cupcake. Championship game is a rematch of either last year or game one of 14 playoff.
I will introduce you to Adam. You may still not know who the baseball player is but you will at least know he is not Adam
Totally agree how people ace in the lowest moments of their life shows much more than how they act when everything is going great, I don't dislike Cam but I see the stuff he does for kids and can appreciate his personality. He could have turned thousands into huge fan if he had handled things with more grace.
I don't think he would want to burn a year of eligibility just watching would not surprise me if he wanted to grayshirt. Its not like he would see playing time next season unless Cam was injured.
Offered late. No Visit to OSU that I remember. Think Birm said not likely
Amazing the number of guys there who did not reach their potential. Then think about AJ Hawk and Little Animal guys who were three star
I am starting a Fire Studrawa thread the first time the O-Line gives up a sack
There were a couple of years I was the one to decide the bonus for the sales managers at my store. There was a pool of money I had to spend and give out. The pool was based on profit not sales. Plus sales do not always equate to plus profit. I also figured bonus based upon sales and profits for the individual. If everyone had 20% plus sales accept the guy who was plus 10% the plus 10 guy got the lowest. That may have been the guy who was plus 30 the year before and out performed everyone so had harder numbers to make. Hard decisions to make.
I think most of the BIG's match ups look good for us. 8-2 looks possible it I counted right and nobody lays an egg. Don't think MSU beats Bama or State Penn beats Georgia but those games are winnable also if they play to potential.
Who doesn't like bacon. Hog smoked nice and slow then fried in a pan.
He was not in pads Saturday, On the field for warm ups but did not have pads on. My guess is the injury is still holding him back.
Does that rhyme with Parma?
I am 6'1" and had a Corolla for two years. Back pain everyday. You could not pay me to have another one
His team is better this year and he has Mark Renshaw back. I expect him to win a few stages this year.
Watch every day. Want Teejay to win or Froome. Hope Contador get caught doping. Cant stand him for some reason.