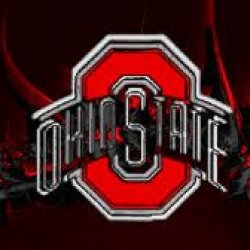 Phoenix824
---
MEMBER SINCE January 21, 2012
Favorites
SPORTS MOMENT: 2002 NC Game
COLLEGE FOOTBALL PLAYER: John Simon, Zach Boran, Speilman
NFL TEAM: Steelers
NHL TEAM: Red Wings
NBA TEAM: Celtics
Recent Activity
Thanks for update
Did not list number of times Fields had been a champion?
I read somewhere is was just a conversation from coaches to players just reminding them of what they had practiced against the formation in spring or fall. My understanding it as more of a watch this type thing and to calm the guys down since it was a formation they had not practiced at all the week before.
Lets figure that one out. Love the Elam ending.
I think I aged 12 years during the '02 season. Tresselball to perfection.
I am so offended I am going to boycott Clemson. No more watching their games or buying merchandise. My friends I am done.
Can I pick Burrow, Fields, Baldwin, Hoak for this year
and Fields, Baldwin, Miller, Hoak for next year?
We are talking hypothetical here
My path is the one where Fick does not get hired by Cincinnati. He stays on a LB coach. Bill Davis is not hired and we don't lose games in back to back years by 30 points because Tight Ends and a Slot Receiver do not kill us. Screw the which QB path.
If stats and data vs leadership were the only thing that mattered on the football field and with a team Ryan Leaf would be in the Hall of Fame and Tom Brady would not have lasted his rookie contract.
Totally agree with this. JT was not leaving for the draft early. Not transferring. Not sitting behind anyone on the roster. We as fans can look at Haskin's arm talent and say "What If?" but JT not being there is not reality. That was JT's team. It was following their leader and giving their blood for their leader. They were not following Arm Talent. It took Haskin's most of last year to be the leader.
I feel dirty. I am rooting for State up North Wrestler to beat Hall
Not just you. I saw high HS highlights and thought WOW. Then it seemed every game he came in he threw up bricks. He got the start last game and I thought "We are in trouble if this is best option" Now color me hopeful.
Offense looked like they needed more practice time together but was worth a watch. If level of play stays this way over season it will die quickly. If play and offense improves it will have some legs. Mostly looked like o-lines needed time to jell and QB WR timing was off.
Yeah someone is trading up to get him. No way he is still sitting at 11
I can't imagine a world where Haskins is still available at 11
Both saw regular time in the rotation. I don't see either transferring. Coach J uses both and in my opinion his teaching would be better than a few more snaps somewhere else. Obviously either could have a different opinion if one does it would be Hamilton. I think BB loves Ohio State and with his size does not really have a clear path to the NFL so I would think he stays for a chance at a National Championship.
If I am not mistaken Kiper Mock draft does not include trades he thinks could happen so you are right very likely Bucks go 1 and 2.
2015 4 Conference Champs had 1 loss or less. 2017 2 Conference Champs had 2 losses. Those two years are not comparable.
Maybe he should change his icon
Contract was probably not signed yet so I doubt a buyout will apply. Diaz was coaching Miami D in the bowl game. I would guess he has been on Temple campus less than 7 days with bowl prep and such.

Article does not make any excuses. Just says he has an injury that needs surgery but he is playing in both Peach Bowl and Senior Bowl before he get the surgery. Playing with pain, No excuses for the OSU loss in the article.
Pretty sure we still have to start up the "Fire Ryan Day" posts and we are going 1 and 11 next year.
He looks like he is having a ton of fun
Watch the highlight tape. It looks like he is held on almost every sack he has on in that tape. Blows em up with speed and drags the QB on RB down with one hand. MONSTER and Coach Mick has not even gotten his hands on him yet.
Time could have been the great equalizer here but sadly we will never know.