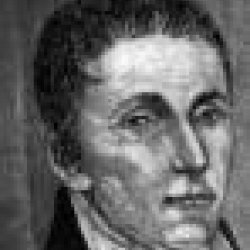 Philly White
---
MEMBER SINCE May 11, 2011
Recent Activity
Well said. Good luck to Mr. Miller.
Fun fact: No one in the B1G uses their bye the preceding week before Ohio State, at least according to my search. I seem to remember 2-3 teams using it directly before OSU one year recently.
Nader Abdallah was from Louisiana, but your hunch is still well-founded.

I don't know how much impact these things have, but he did grow up a Michigan fan, so there was no out-of-the-womb allegiance to Ohio State.
Latwan Anderson was another 5-star to leave Ohio, and Cleveland Glenville at that. Anyone know what happened to him?
What happened to James Clark? He got some press early in his career, got hurt, and now there's nary a peep about him. I see he's still on the roster, FWIW.
Thanks for the update.
Simply a personal thought: I don't think Florida has amazing weather. I'd take what they have down there now as opposed to this, yes, but I hid from their heat last summer the same way I hide from our cold. Striding along with your buckeyes stuck to one of your branches is no way to go for a jog.
Michael Sam is brave and courageous because of people like you.
This takes an incredibly strong person, and it's going to give more kids courage to be themselves. Way to go, Mike. You've got a fan in me.
I was nodding along until the comment about Domino's pizza.
Highest compliment I can pay: Walt is the Ramzy of graphic design.
Confirmation: Trenton is terrible.
Iowa City was surprisingly hilly, though.
"I've never really understood the ire Kirk Herbstreit draws in Columbus. Do they expect his commentary on college football to be nothing other than fawning coverage of his alma mater?"
Nice job getting Dennis Dodd on board, 11W. Quite the coup.
"Listen, Ghostface Killah, we'd love to have you here at Michigan" - Brady Hoke, probably.
Agreed. I proudly own an App State t-shirt.
If I never heard the phrase "man up" for the rest of my life, I could die happy.
With Ramzy's bourbon expertise and Vico's sandwich savvy I expect (and hope) the next 11W development to be a food and drink blog. Welcome gents.
Ben wasn't highly regarded off the football field in Findlay, I know that.
And more importantly, he drove the ugliest purple Honda Civic I've ever seen.
TIL I have a most hated Buckeye.
You do really good work, man. Keep it up.
Seriously, 11W: Dennis Dodd?
"But let's not be too cynical and give credit where credit is due." - Guy who just spent 98 percent of his column being cynical.
"And then I said to the President..."
As an Ohioan living on the East Coast, thank you for saying down TO the Jersey Shore and not "down the shore." Prepositions, East Coasters!