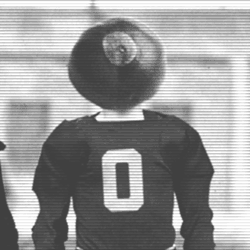 Pfef
---
Member since 30 August 2010 | Blog
Recent Activity
Check that...defensive coordinator
His dad is OU's offensive coordinator.
He's the best NBA product Matta has produced, with David West being a close second.
I could just be making this up, but isn't OSU football slated to wear new unis for the Wisconsin game in a couple weeks? Have images of those been released yet?
Ohio U received zero votes despite making the Sweet 16 last year and returning their entire roster minus head coach. Can't say I agree with that.
Just graduated from Ohio University and I have to say I have no effing clue what Widespread Panic is.
I've never agreed with you more, Chris. Jeni's is overrated.
Is Tressel's self-imposed suspension finally over? If so, will his replay-consulting abilities qualify him for the Houndie? :p
Will you be releasing a mobile version of 11w? Similar to what was on wordpress?