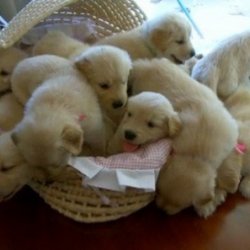 pfaff
---
from Cleveland
MEMBER SINCE June 23, 2014
Favorites
SPORTS MOMENT: "The Catch"
COLLEGE FOOTBALL PLAYER: Troy Smith
COLLEGE BASKETBALL PLAYER: Terrance Dials
NFL TEAM: Browns
NHL TEAM: Sabres
NBA TEAM: Cavs
MLB TEAM: Tribe
SOCCER TEAM: Meh just like watching
Recent Activity
Not so fast my friend.
I would be super interested email is cpfaff1010@gmail.com
What type of fishing are you trying to do there are plenty of great spots on Lake Ontario.
This is pretty much what they are saying about him
"Struggles at qb development. Rudolph had the same issues as a senior he had as a freshman and never really grew as a passer. Brought in some good recruits and they couldn't grow and beat out a mediocre walk on in Cornelius. Hell, one of those 4 star qb recruits got turned into a tight end.
Predictable play calling that has killed a lot of drives over the years. He'll constantly call a hb draw on 3rd and long. Every time like clockwork. On 4th and short if we're not punting we're throwing an outside pass to the end zone.
He also doesn't like to get aggressive until we establish the run game. This has put us in holes we sometimes haven't been able to come back from in big games because if the run is getting shut down he'll force it. Or, for some reason, inexplicable reason will go away from the run game entirely and give justice hill like 5 touches. Just wholly inconsistent on playing to the strengths of the team."
Considering every pokie fan hates this guy and is happy he is leaving this hire would be bad in my opinion.
Jackson has gone cold lately.
I almost just want the year to be over with.
Michigan is going to beat us by 1000 points.
I think i would rather have the 2014 defense.
This is going to be bad again I can feel it.
It's the Alabama effect. They are so consistently amazing that some fans feel like we should be on the same level when we are not.
1000 percent. Did you not see how bad we looked against Purdue.
Are they wearing alternates this year at any point?
I'm just here for the hot takes.
No one is getting out of the big ten undefeated and that's a fact.
Just signed up when is the draft ?
Awful look. I wanted to believe that he reported it and didn't do anything wrong but I think with everything the report says he really was protecting Smith. Even Gene Smith suggested he should fire him and he still didn't.
Meyer asked how to delete text messages so anything older than a year would be gone from his phone. Yikes
Chris did more than Hooley.
That was an interesting interview on 105.7. He seems to be trying to link Smith's behavior to everyone knowing about it therefore compounding the culpability of Urban.
No one is getting out of the east un blemished.