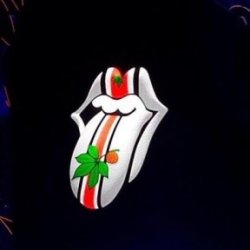 Peter Pete Peterson
---
Cleveland (via Rocky River, Ohio)
MEMBER SINCE November 25, 2010
OSU in the '70s...Baker Burnouts, need I say more?
Favorites
COLLEGE FOOTBALL PLAYER: Eddie George, Archie Griffin
NFL TEAM: Browns
MLB TEAM: Indians
Recent Activity
I - O! Urban's a'doodlin again! Can't wait!
Go Bucks!
I'm sorry, but the way The Brax' plays, QB or WR, it doesn't matter, he's going to take his share of hits! It may be that he takes fewer at WR/HB. Either way, he's going to give you everything he's got on every play!
Go Bucks!
With a guy like EZE in the backfield, I expect to see the running game established and lots of play action thrown in to help that separation issue.
Go Bucks!
That hour flew by so fast...hoping the next 5 weeks go by as fast!
Let's do that again!
Go Bucks!
Imo, the O-line deserves a lot of credit. They started the season as a rag-tag bunch and just got better every week! By the end of November they looked like seasoned veterans controlling the line of scrimmage!
This year...can't wait! Go Bucks!
Recruiting will take care of itself..."do you want to play with the best, or against them?
He who stirs the shit pot, should be forced to lick the spoon!
No complacency here, I'm hungry, I want more!
Love your song lyrics, they must have lasted past '73 Baker Burnouts!
This team is borderline historic...forget borderline, damned amazing! The weapons we have are crazy! Just imagine the formations we can throw at opponents...WOW!
I would love to see the Bucks score a safety on Bama via downing a punt on the 1/2 yard line! Then Bosa TFL in the end zone! The Angry Little Elf (Saben) might just blow a gasket!
That's what I call brain-freeze! Living too long on the tundra!
Playing for the B1G Championship two years in a row and a chance to get into the CFB Playoffs...It doesn't get much better than that!
GO BUCKS!
What JarHeadBuck said!
GO BUCKS!
I agree, open it up and let it fly! We've got nothing to lose now!
GO BUCKS!
Wisconsin has no idea what the game plan is going to be...surprise is on our side.
GO BUCKS!
Get well soon JT. Buckeye Nation is cheering for you!
Isn't it a possibility that Minnesota could wind up in the B1G Championship Game?
Chew on that one!
Earle The Bruce...Class guy!
The kids showed a lot of character today, stepped up when they had to and took care of business!
Well, I don't mind the once a year special uniform and/or helmet...maybe even twice a season would be ok, but I like the silver helmet with the Buckeye leaves, that traditional look. Remember, it's all about the money and the NCAA is probably pushing this to get their cut! Six weeks baby...Can't wait! GO BUCKS!
P.S.: Alabama 35 - Michigan 10!
Great news and again, great job Alex! Thank you for keeping us on the wire!