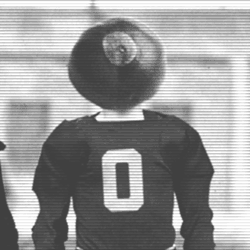 pcchin
---
Member since 17 August 2012 | Blog
Recent Activity
I'm just glad he is our coach.
CHASE COMPLETE!
Awesome video! Job well done!
I'm sorry. Conner who? Never heard of him!
I bet Birm is preparing the graybox post!
Buckdubbs007 has the hour-long BTN version and lots of good stuffs posted on his facebook.
Thanks in advance, Buckdubbs, really glad you replied. I will be looking forwrd to it.
I wonder if Buckdubbs007 would still provide a FHD quality video for the NCG. I really appreciate his work so far and would like to have this final game to complete the collections of this season. The Sugar Bowl from Buckdubbs007 was in FHD which is fantastic. Hope this isn't too much to ask.
BTW, I am a 1994 OSU gradute from Taiwan and have been following the Buckeye football news in every possible way. Like a lot of Buckeye fans, I started to feel this is going to be the year that we could go all the way after the Penn State game, so I started to collect every game on my hard drive. Boy, am I doing the right things or not? Anyway, I am sure these collections will help me get through the off season. GO BUCKS!