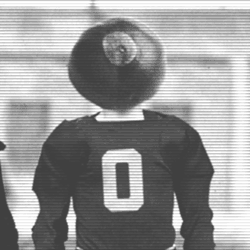 paulinfl
---
MEMBER SINCE October 05, 2016
Recent Activity
We really need to beat the snot out of Cincinnati if we expect to recruit there at a high level.
They run small and extended sizes are not available. The over weight and very tall can't wear these sizes. At what point do you offer them? Offering XL Tall and XXL would be a modest start. Most places that offer extended sizes charge 5-7 dollars extra, so we are used to paying more.
Am I the only one that thinks that the Buckeyes will not be showing everything they have at Indiana? I figure they will do enough to win by 14-21 points. But I have to believe that a lot of what the can do will be saved for the Sooners. Go Bucs
If we are going to write a big check, should we not write it to an Ohio College? Doesn't that help out a smaller program financially?
I have to agree here. Extended sizes for the very tall and very large should be available even if at a higher price point. Most of the time, extended sizes are $5.00 more. As this web site grows in popularity, it's only a matter of time for extended sizes to be offered.
And why not as we have the best Optometry school in the country. Go bucks!